How to get your business Cyber Essentials certified.
What is Cyber Essentials?
Cyber Essentials has been set up by the UK Government to encourage all businesses to meet a common basic level of Cyber Security.
Why is Cyber Essentials important?
We think that all businesses should set themselves the target of becoming Cyber Essentials certified. The reason is that certification revolves around an in-depth self-assessment questionnaire which acts as a great guide to where your business is at on its Cyber Security journey.
It can be tough to complete, but in doing so, you'll learn a lot about what your business needs to do to meet what the Government deems to be the minimum requirements for good cyber security practice.
However, there are other additional benefits:
Reduces your exposure to cybercrime
Shows customers you take their data security seriously
Cyber Essentials is a requirement for the majority of Government contracts and even business grants.
Some Government grants and funding streams also require Cyber Essentials.
It's also a requirement for any business working for the Ministry of Defence.
Required by many legal and financial institutions (such as the Law Society and Institute of Chartered Accounts in England and Wales (ICAEW).
Many larger private sector businesses are using Cyber Essentials as a requirement for tender work.
Dovetails with some GDPR requirements on data handling.
Paves the way for PCI compliance (required by many payment vendors)
How do I get Cyber Essentials accredited?
Cyber Essentials is certified by IASME on behalf of the Government via an in-depth self-assessment questionnaire.
However, the best place to start is by following the Cyber Essentials Readiness Assessment via the IASME website. This will help you understand where your gaps may lie and suggest actions to take before you start your self-assessment questionnaire in earnest.
We can help:
Let our IT experts do the techie bits for you, and guide you through the rest.
Cyber Essentials Plus.
Once you have passed and gained your Cyber Essentials certification, it is worth considering  becoming Cyber Essentials Plus certified too. That is because the Cyber Essential Plus audit must be taken within 3 months of passing a Cyber Essentials certification.
The main difference between Cyber Essentials and Cyber Essentials Plus is that whilst Cyber Essentials is a self-certified assessment, Cyber Essentials Plus requires auditing and testing of your cyber security setup by an external organisation.
As such Cyber Essentials Plus gives the customer much more confidence in the security of your business and will give you a competitive edge over businesses without Cyber Essentials Plus, especially when dealing with the Government, financial or legal sectors, or others that value the security of personal data very highly.
It is also reassuring to know that the cyber security measures you have put in place stand up to the scrutiny of an external cyber security auditor.
I now understand…
Why Cyber Essentials could be important for my business.
How to get started with Cyber Essentials certification.
The difference between Cyber Essentials and Cyber Essentials Plus.
Also in Regulation & Reputation:
Also in Regulation & Reputation: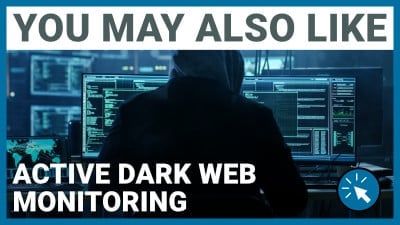 Request for your
Cyber Summmer FREEBIES
Rob Watt, Straaltechniek
Quick and easy. Pawel always great to deal with.
Steve Garbett, Jaxson Wolf
Very helpful, good staff. they do what they say they can do and on time. they also go the extra mile for the customer which is very refreshing.
LFP Financial Planning
Excellent speedy service! Thank you for your help.