Is your Business Cyber Secure?
Business across the UK are targeted by Cyber Attacks Every 1 Minute.
We are working with businesses across the UK to ensure that they have a comprehensive Cyber Security Solution.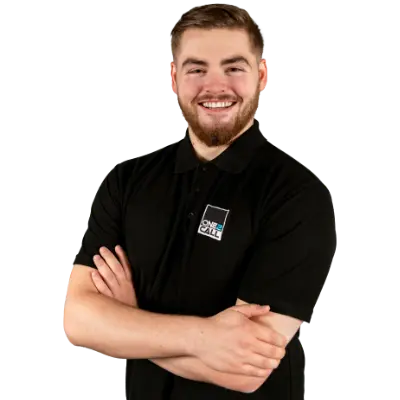 Keeping your Business Safe is our Business
One2Call are a leading provider of Cyber Security services for businesses throughout the UK, working with bsuinesses who are seeking strong defence against the constantly evolving Cyber Security threat landscape. Utilising cutting-edge technologies and methodologies, One2Call offers comprehensive and proactive Cyber Security solutions to shield your business from emerging and evolving Cyber Security Threats.
Our highly skilled team of experts collaborates closely with your business to comprehend your business needs, evaluate the current security measures you have in place, and then devise and execute customised Cyber Security strategies that tackle the challenges and risks that their business faces on an ongoing basis.
Cyber Security has grown increasingly vital to businesses across the UK, especially Small to Medium Sized Businesses who account for 81% of businesses who are taregeted in Cyber Attacks every day, as they face the ongoing difficulties of an interconnected, data-centric world.
By delivering unparalleled expertise, top-tier solutions, and round-the-clock support, One2Call empowers businesses to concentrate on expansion and innovation, ensuring that their crucial digital assets are well-guarded.
In a time when businesses are confronted with daily Cyber Threats, One2Call are committed to protecting your business.
Did you know?
Traditional Anti-Virus can only protect your business from between 25%-40% of Malware at any time. Endpoint Detection & Response by comparisson can protect against all Unusual, Suspicous & Malicious activity across your business devices.
Discover the factors for choosing the perfect MSP partner. Get reliable technology services for your business with expert 24/7 support & detailed asset tracking
The BlackCat cyber crime syndicate, also known as ALPHV, has issued a threatening announcement regarding the release of sensitive patient images purportedly stolen from a Beverly Hills plastic surgery clinic. The controversial statement was...
In the autumn of 2021, the staff at Johnson Memorial Health in Franklin, Indiana, were looking forward to a respite from the recent surge of COVID-19 hospitalisations brought on by the delta variant. However, their hopes were dashed on October 1st,...
Cliff College
It's clear that Jordon prioritized our needs as a College. He took on a task that wasn't easy and sorted it quickly.
Harry Lynford, Image Data
Great service and very helpful.
Malc Phillips, Farmstar
Very good services. Helpful, hardworking, friendly staff.