Book a FREE Consultation to speak about any of your business tech needs.
At One2Call we pride ourselves in putting our customers at the heart of everything we do. We work with a wide range of businesses, big and small, across all sectors throughout the UK. Including; Logistics, Manufacturing, Schools, Hotels, Restaurants, Care Homes, Legal, Charities and much more. Offering bespoke solutions that are tailor made for your business' need to help you now and into the future.  We work to get "Technology On Your Side".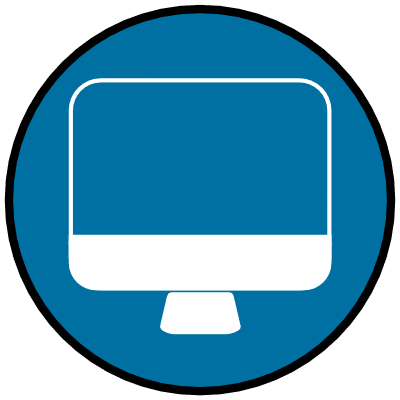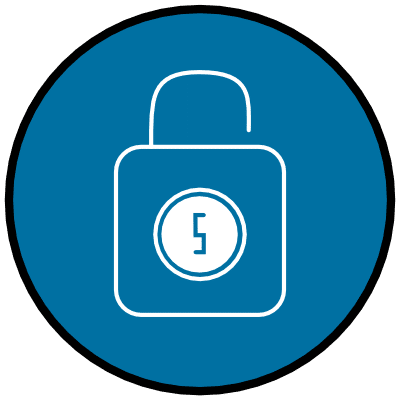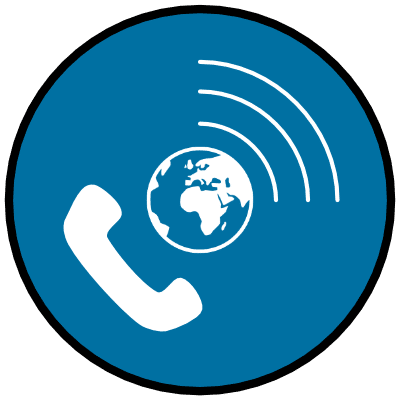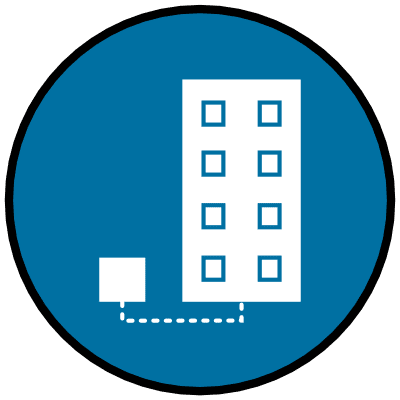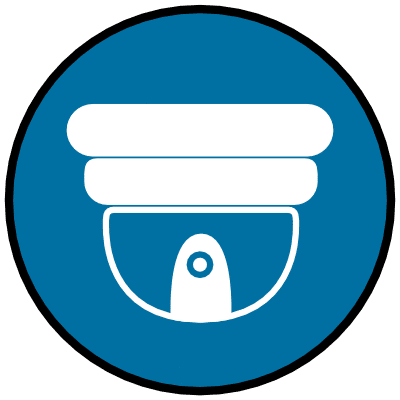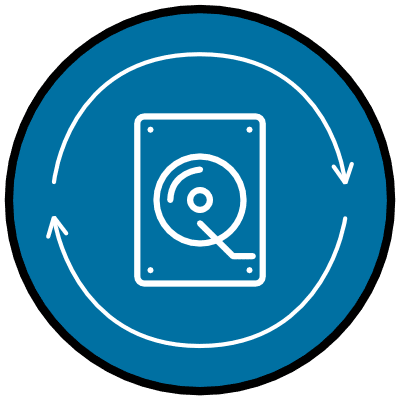 What are our Customers Saying?
Connect with One2Call
To get all of the latest updates, videos, competitions and more make sure to follow us on Social Media.
Why You Need Business Continuity & A Disaster Recovery Plan Do you ever ask yourself if your business could survive a data disaster? Wondering if you have a proper business continuity and disaster recovery plan is a legitimate response...
One2Call are working to support The Children's Hospital Charity
Team One2Call are working with The Children's Hospital Charity throughout 2022 and beyond to raise money to help provide the tools and equipment to support young people in critical care throughout the region.
You can find out more about The Childrens Hospital Charity, see the Events we have taken part in so far, how much we have raised, what other events we have upcoming and donate on our dedicated Charity page.
Find Out More About Our Services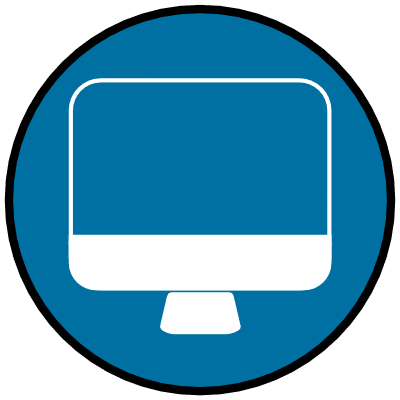 Smooth & Secure IT Support Services
Get your Support, Software, Hardware, Cloud Storage and Computing, Wired & Wireless Infrastructure all working in perfect harmony, regardless of your location. With One2Call, the home, office, warehouse and mobile worker all get the same friendly, professional, knowledgeable in-house support.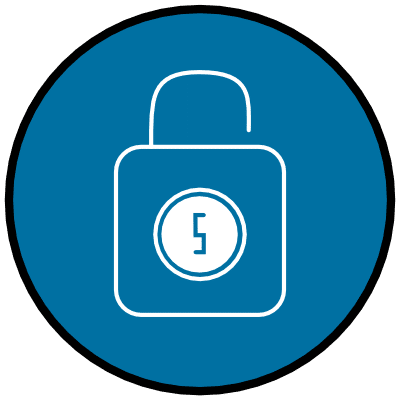 Security First Always
Cyber Threats are constantly evolving, and this is why we provide Cyber Security services designed to evolve to combat the latest threats. Our Cyber Security tools use Artificial Inteligence to proactivly protect your endpoints, emails and even search the Dark Web for leaked emails and passwords.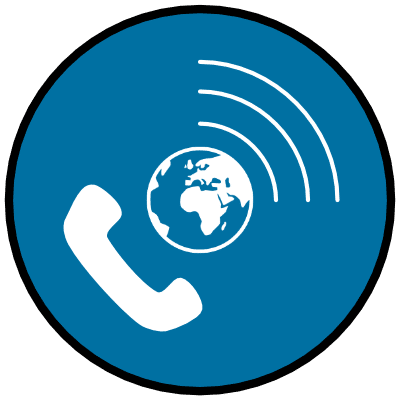 Modern Communications For A Modern World
Wanting to move to a modern telecoms solution? Looking to integrate with Microsoft Teams? Need to transition from a legacy telecoms solution before the ISDN/PSTN Switch Off? We will work with you to understand your current telecoms solution and how a modern solution can benefit your business.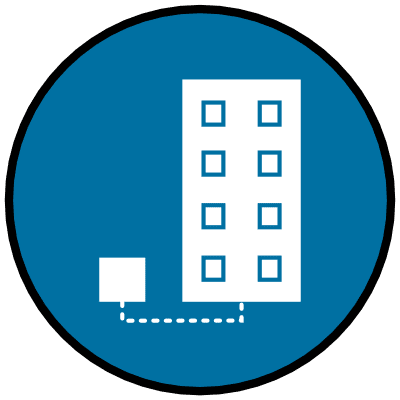 UltraFast, Ultra Reliable
Businesses have been coping with slow and unreliable internet solutions for too long. At One2Call we work closely with with carrieries and infrastructure originisations to ensure that we can delivery the best services possible regardless of where in the UK you are.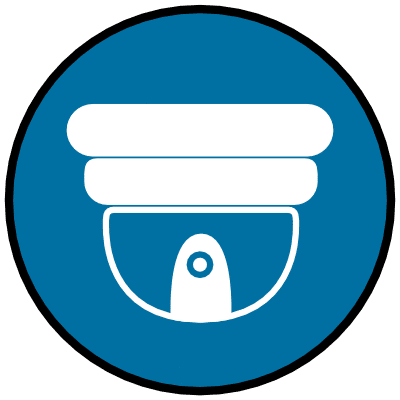 See Clearly & Stay Secure
CCTV and Building Access Control is about more than just Building Secuirty, it's about Facial Recognition, Thermographic Temperature Screening, Fall Detection, Authorised Access, Roll Call Management, Colour Night Vision, Number Plate Recognition, Queue Detection, Person Counting and more.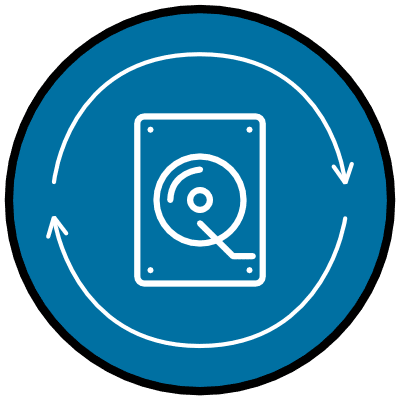 Everything To Support Your Business
Why worry about security, reliability, backups and upgrades when we can do it for you? Unlike other MSPs, we can manage more than just business' IT, we can help with Business Mobiles, Managed Backups, Email Signatures, Microsoft 365, SMS Services and more.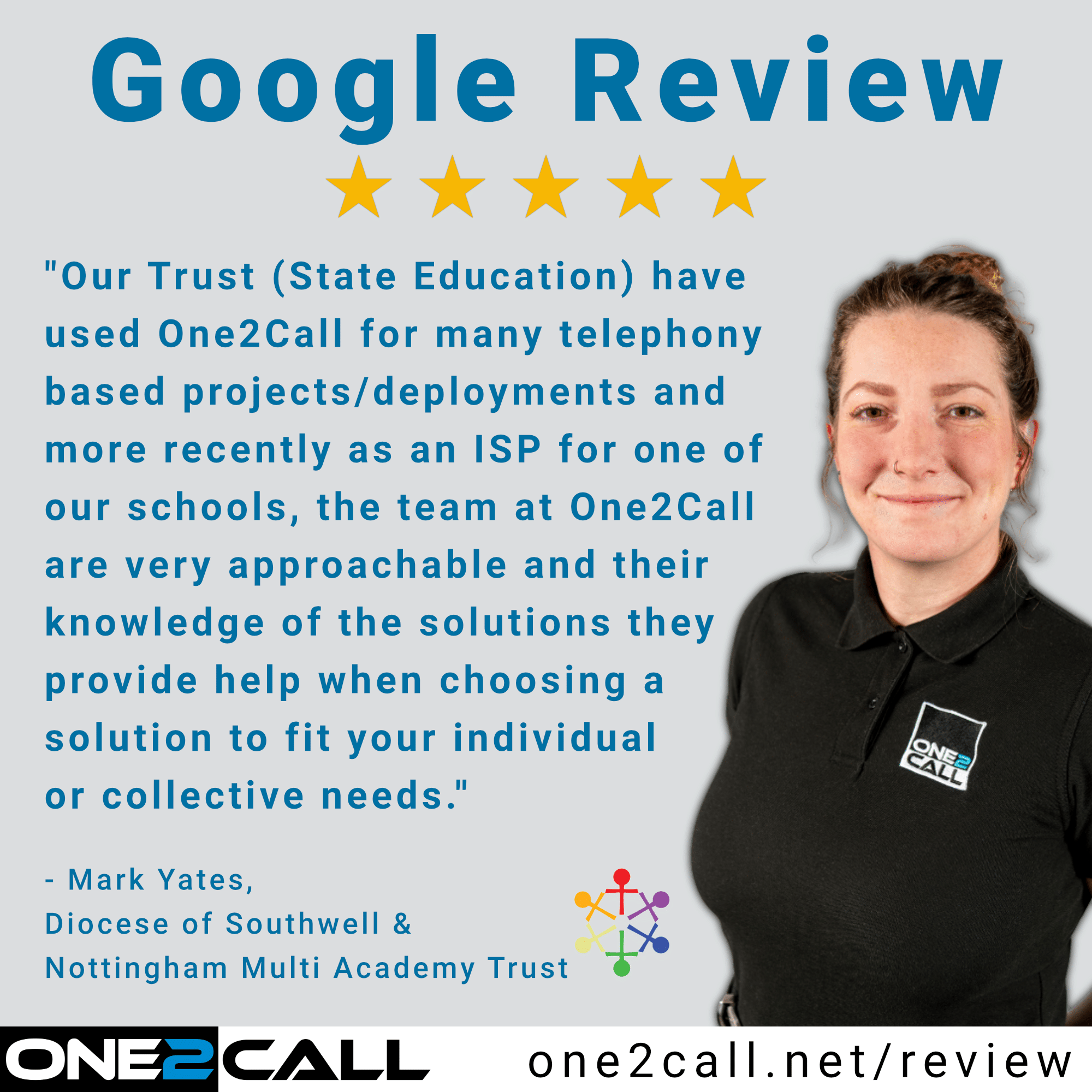 Our employees are awesome, it's nice to see you see that too.
We pride ourselves in the knowledge, skills and friendliness of our employees. 
We know that day in and day out they do an absolutly brilliant job and give every job their all. And it's nice to receive feeback such as this where our customers see that effort too.
Have we helped your business recently? It could have been helping to fix an IT issue, configuring and installing a new telecoms solution or even a CCTV solution to keep your business secure. If you have witnessed first hand how helpful our employees are, please help us shout it from the roof tops by submitting a Review over on Google.
Every bit of feedback goes directly to our employees and their managers, not only that but we love to shout about it and we will feature it on Facebook, Twitter, Instagram & LinkedIn.
Working In The Local Community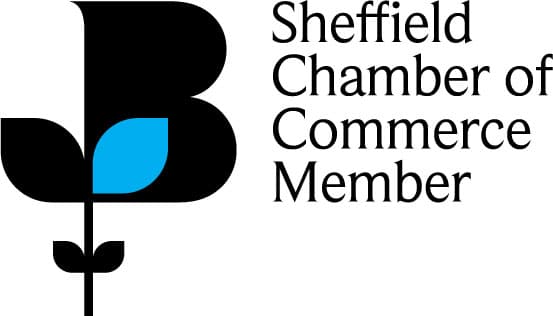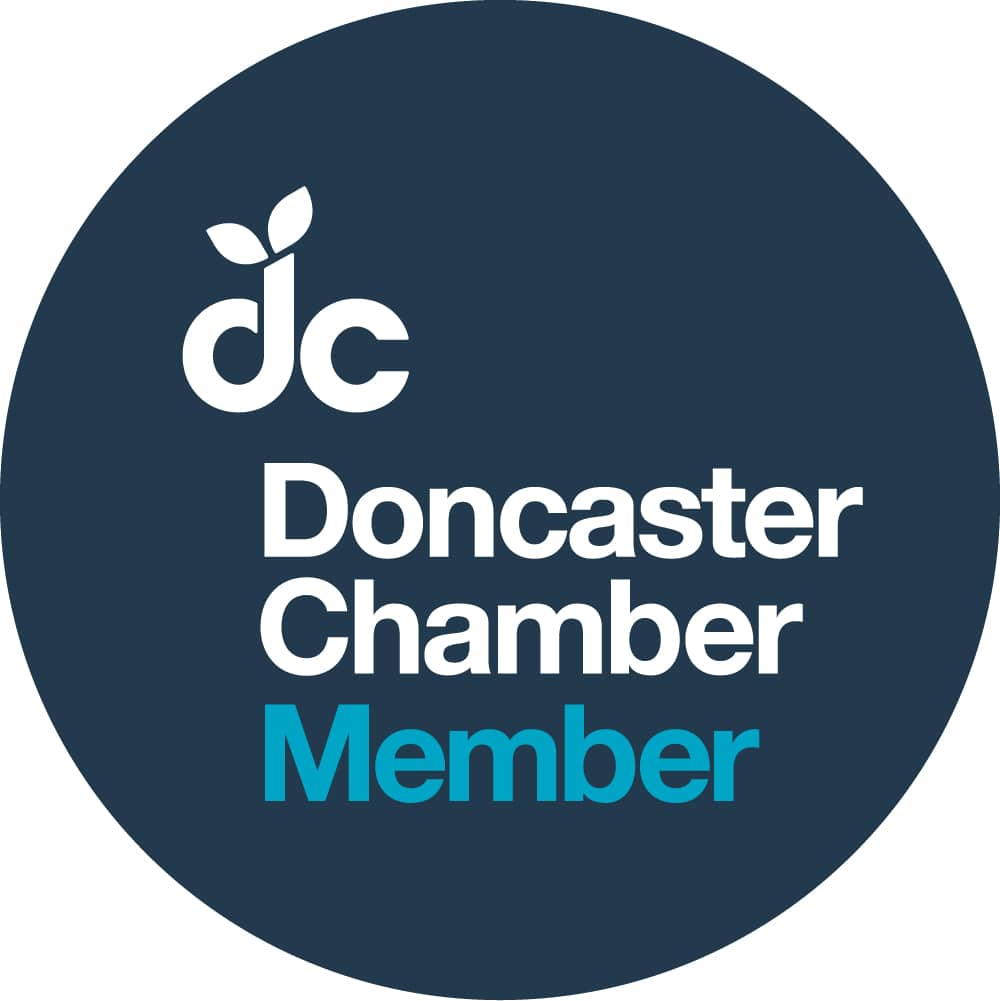 One2Call are proud members of Sheffield & Doncaster Chambers of Commerce, we work closely with the Sheffield, Doncaster & wider South Yorkshire community to provide information, education and services on a wide range of topics. This may be speaking with Sheffield Businesses about Business Telecoms and UltraFast Business Broadband services, or it may mean hosting a Cyber Security Masterclass for Doncaster Businesses, we are working to help businesses in the local community understand how the latest advances in technology can benefit their business, ensure that they stay secure and help them grow.
One2Call provide IT Support, Cyber Security, Business Telecoms (3CX, Horizon & Legacy Support Services), Business Broadband & Leased Line, CCTV, Building Access Control, Microsoft 365, Network Infrastructre, WiFi Solutions, Data Centre Hosting, Web Hosting and MUCH more to a wide range of businesses across the Sheffield & Doncaster Regions as well across South Yorkshire and the rest of the UK.
One2Call work with a wide range of businesses across the region, ranging from Manufacting to Hotels, Restaurants to Accountants, Solicitors to Charities, Logistics to Health Care, Schools and MUCH more besides. Being locates in the heart of the region with quick access to Doncaster, Sheffield, Chesterfield, Rotherham, Barnsley, Derby, Nottingham, Leeds and and many more mean that our engineers can quickly and easily access sites for installations of Network Infrastructure, CCTV, WiFi Solutions, Business Telecoms and similarly if an IT Support Solution requires a site visit we do not hesitate to get out to resolve your solutions.
Whilst we are possitioned to work closely along side Sheffield and Doncaster Businesses, attend events such as Doncaster Business Showcase, Networking events across the region from Doncaster, Sheffield & South Yorkshire Chambers of Commerce and much more. That does not mean that we work solely within the region, we work with businesses across the UK, from Cornwall to Inverness and beyond. Much of our IT Support, Cyber Security, Business Telecoms, Business Broadband & Leased Line and other Managed Services can work and be supported 100% Remote by our expert team of specialists.
We work to understand your business, how you work, what you want to achieve, what your goals are and more. This allows us to recommend the right solutions to help you business succeed now and into the future so that you can get "Technology On Your Side".
Take a look at our
YouTube channel
where we regularly post tech-focused content for businesses.
TechBytes
brings you bite-sized tips to improve your tech knowledge, in
Techsplained
we'll uncomplicate technology in more detail and
Tech 411
is our tech news service.
Or, just subscribe below  for notifications to your inbox.
Subscribe to our Mailing List
Our fantastic customers include:
Jane Furness, Barca Leeds
Very quick to respond to problem when reported- very helpful.
Daniel, Motorfinity
Our move and installation of new IT infrastructure and phone systems couldn't have been any smoother. The advice we had and technical guidance and support meant we felt totally at ease. Would definitely recommend One2call!
Alan Wooler, ProAct
Stuart who attended is a spot on guy who knows his stuff and is very polite.