Our fantastic customers include:
The Willows School
What do we like – always polite, they always keep you in the loop, always professional over the phone and In person. great company.
Laura Benfield, ERSA
Absolutely spot on from start to finish, thank you to Ryan and Nick. You make my life easier!
Christine, Toutes Directions
You have a fabulous team at One2Call, they are all very knowledgeable and very helpful!
Take a look at our
YouTube channel
where we regularly post tech-focused content for businesses.
TechBytes
brings you bite-sized tips to improve your tech knowledge, in
Techsplained
we'll uncomplicate technology in more detail and
Tech 411
is our tech news service.
Or, just subscribe below  for notifications to your inbox.
Subscribe to our Mailing List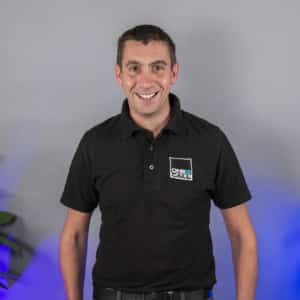 Simon says "Hello"!
We're delighted to welcome Simon Dickson as the latest member of the One2Call team.
Simon joins us as a Project Delivery Manager and will be responsible for running some of our more complex projects from start to finish, with a focus on ensuring a smooth and simple experience for the customer.
Simon has nearly 20 years' experience in IT service delivery, team management and project delivery across several roles, which will help us immeasurably as we continue to grow alongside our customers.
Outside of work Simon enjoys running and spending time with his family and has a passion for cars and car detailing.