Endpoint Detection and Response
Enhance your Business Cyber Security with a second line of defence from Cyber Criminals.
Endpoint Detection and Response can guard you from threats Anti-Virus can't, even when you are out of the office.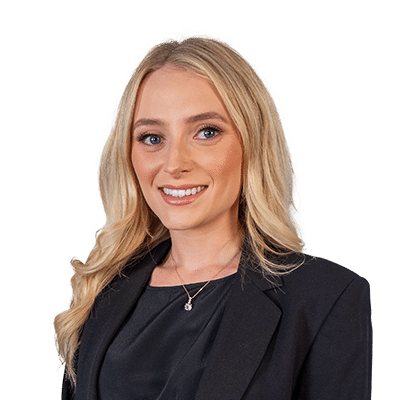 Endpoint Detection and Response
The business cyber security landscape is changing constantly. Anti-Virus software alone is no longer suitable to protect businesses from the ever changing Cyber Security threats.
Did you know, that Signature Based Anti-Virus software is only able to protect businesses from between 25-40% of Malware at any given time? Not just this, but because of how Signature Based Anti-Virus works, it is easy for attackers to alter malware as soon as Anti-Virus begin to block it so that it can again be used to attack your business infrastructure.
What is Signature Based Anti-Virus?
Antivirus software uses a database of known virus signatures to identify and block threats on a computer or network. These virus signatures are created by security experts who analyse malware and extract the unique patterns or characteristics that can be used to identify it. When a file is scanned by the antivirus software, it is compared against the signatures in the database. If a match is found, the anti-virus software can identify the file as being infected with a specific virus and take action to block it or remove it from the system. However, Cyber Attackers are aware of the shortcomings of signature based antivirus software.
How can Endpoint Detection and Response help your business from Cyber Threats?
Endpoint Detection and Response (EDR) is a powerful and effective security solution that can protect organisations against a wide range of potential threats that traditional Signature Based Antivirus can not. By using machine learning and other advanced technologies, EDR can proactively detect and respond to new and unknown threats, and provide detailed information to help security teams take appropriate action.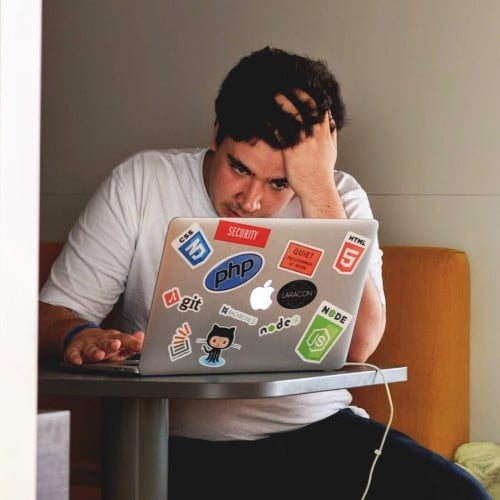 What are the disadvantages of only Signature-Based Ant-Virus?
One of the biggest disadvantages of signature-based antivirus is that it can only detect known threats. This means that if a new type of malware is created and is not yet known to security experts, the antivirus software will not be able to identify it and stop it from infecting your system. This is a major weakness of signature-based antivirus, as it is not very effective at stopping these 'zero-day' threats.
Signature-based Anti-Virus also requires regular updates to its database of known malware signatures. If the database is not updated regularly, the antivirus software will become less effective at detecting new threats. This can be a problem for users who do not have access to the internet, do not update their antivirus software regularly or have automatic database updates.
Signature-based antivirus is also prone to false positives, where it mistakenly identifies benign files or programs as malware. This can happen because the software is not able to accurately distinguish between legitimate and malicious code. As a result, users may be falsely alerted about threats that do not actually exist, which can cause confusion and inconvenience.
Finally, signature-based antivirus can be bypassed by advanced attackers who are able to alter existing malware so that it is not recognised by existing antivirus databases or create new malware that is not yet known to security experts. These attackers can use various techniques to evade detection, such as encrypting the malware or disguising it as a legitimate file. As a result, signature-based antivirus is not a fool proof solution and can still be vulnerable to advanced attackers.
This is why, at any given time, your business could be vulnerable to up to 75% of malware in the world.
How can you protect your business from unknown malware?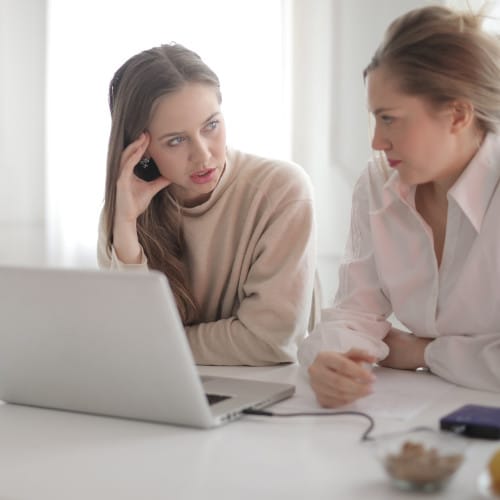 EDR: Endpoint Detection & Response
Endpoint Detection & Response (EDR) works along side existing Signature-Based Anti-Virus and does not look for malware signatures, instead using a form of artificial intelligence, known as machine learning, to proactively identify and respond to potential threats. Unlike signature-based antivirus software, which relies on a database of known malware signatures to detect and block threats, EDR uses a combination of machine learning and other advanced technologies to monitor network activity and identify suspicious behaviour.
One of the key advantages of EDR is its ability to detect and respond to new and previously unknown threats. This is because EDR uses machine learning and other advanced technologies to identify suspicious behaviour, rather than simply trying to block known threats. This makes EDR a more effective and comprehensive solution for protecting against a wide range of potential security threats.
In addition to its ability to detect and respond to new threats, EDR also provides detailed information about potential threats. This can help security teams quickly understand the scope and nature of an attack, and take appropriate action to contain and mitigate it. This level of detail and insight is not typically available with signature-based antivirus.
MDR: Managed Detection & Response
Another option for organisations that do not have the resources or expertise to handle EDR in-house is to use a Managed Detection and Response (MDR) service. With MDR, a team of security experts monitors a customer's network and uses EDR technology to identify and respond to potential threats.
XDR: Extended Detection & Response
Extended Detection and Response (XDR) is a relatively new term that refers to a security solution that incorporates EDR with other technologies such as network traffic analysis, user and entity behaviour analytics, and cloud security. The goal of XDR is to provide a more comprehensive view of an organisation's security posture, and to enable more effective and efficient threat detection and response.
The One2Call Complete EDR Solution
One2Call combine all of the tools of Anti-Virus, EDR, MDR an XDR into a single solution to manage and protect your business from Cyber Security threats via a powerful SIEM solution. SIEM integrates into the EDR solution by providing tools to collect, store, and analyse data from various security tools and devices, such as firewalls, intrusion detection systems, and network logs. They can also be used to monitor user activity and detect potential security threats. SIEM systems are like a security control centre that helps businesses and organisations keep their networks and systems secure.
Our fantastic customers include:
Pauline, Khepera Business Park
Tenant is very satisfied. They were impressed by Adam's knowledge and helpfulness.
Annette, Blastcom
Ryan was very helpful and sorted out the problem for me.
Abbeyfield School
Very efficient and clean up after job. Very competitive prices.
Woody World
Alex & Jordan provided the usual exceptional service that One2Call have always provided. Thanks, one and all.
Mark Hamilton, Gooding Group
Good communicative engineer worked away discreetly and kept me informed of progress.
Steve Garbett, Jaxson Wolf
Very helpful, good staff. they do what they say they can do and on time. they also go the extra mile for the customer which is very refreshing.