Australian Software Firm TechnologyOne halts business after Cyber Attack
Australian enterprise software maker, TechnologyOne Ltd, announced on Wednesday that it had detected unauthorised third-party access to its back-office systems, making it the latest target in a series of cyber attacks that have plagued companies in the country since last year. In an exchange filing, the company reassured its customers, stating that "TechnologyOne's customer-facing SaaS (Software as a Service) platform is not connected to the Microsoft 365 system, and therefore, has not been impacted."
Following the announcement, TechnologyOne immediately halted trading, and said it has isolated the affected systems. The company will contact impacted customers after conducting an investigation. This incident underscores the continued vulnerability of corporate Australia to cyber attacks, as the country has witnessed a spate of breaches in its corporate sector, beginning with the Optus breach last September. These attacks have exposed data from tens of millions of customers online and prompted the government to establish a new cyber security body and revamp rules, which the home minister has labelled as "bloody useless."
Other major Australian firms such as Woolworths Ltd, and telecoms Telstra and TPG Telecom have also reported data breaches and unauthorised access in recent months. TechnologyOne, which requested a trading halt while it continues its investigation, anticipates resuming trading by the end of the week. The company has acted swiftly to address the issue, initiating its cyber response strategy, appointing third-party experts, and isolating affected systems. TechnologyOne has reported the incident to relevant authorities and is committed to working with affected customers to ensure the ongoing safety of their data.
At One2Call we help businesses to secure their accounts through a verity of methods and tools. By using advanced account access rules we can ensure that your users can only access accounts from authorised locations, we can monitor the Dark Web and alert you if your credentials are leaked, we can implement multi factor authentication for accounts & endpoints to ensure that users must authorise access and our Endpoint Detection & Response can monitor for unusual, suspicious or malicious behaviour. Contact us to find out how we can ensure that your user accounts can remain secure from unauthorised access.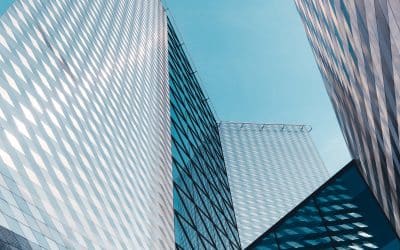 The notorious cyber crime syndicate, believed to be stationed in Russia, known as the Clop group, has sent an ominous warning to victims of a recent global cyber attack. In a message posted on the dark web, the group has urged those impacted by the MOVEit hack to...
read more
Adact Medical
You would think after using One2Call for over a decade I could have found a better Service Provider.
Kevin Wood, IT Consultant
The service from Jack has been 110% throughout in line with the excellent service I've received since discovering One2Call. Thanks Jack and all.
Peter, Peak Sensors
Very helpful, did exactly what I needed. Very competent people completing tasks accurately and quickly.