Maximise the benefits of your CCTV systems with intelligent data collection.
Record and analysis different areas to make improvements throughout your business.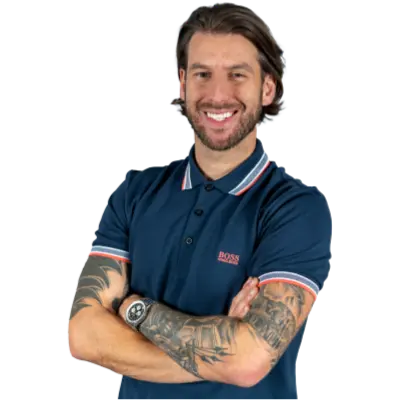 Gather intelligent data from the physical world with smart CCTV.
Our smart CCTV systems don't just passively record what they see, they actively interpret the world around them, opening up a world of business analytics data to improve your bottom line.
Artificial intelligence and machine learning algorithms allow our camera systems to understand and interpret human behaviour in ways that can revolutionise your business. From saving lives by detecting when a care resident falls, to automatically alerting managers when customers have been waiting too long, our systems pull data from the world around is and bring it to your fingertips.
In doing so they bring the level of business analytics we're now used to from the digital world to the physical world and improve the way you understand your business.
Make your Business CCTV work for you.
Trips and falls can pose a real risk to people and businesses. Fall detection technology automatically raises the alarm and records the event to increase the chances of a positive outcome.
According to the World Health Organisation falls are the second leading cause of accidental injury deaths worldwide. Heavy falls often include a blow to the head which can pose a risk of severe injury if not quickly treated. Or for the elderly or infirm, the fall itself can be dangerous.
Ensure help is quickly on hand by adding a fall detecting NVR (Network Video Recorder) to your camera system. Built-in deep learning technology detects falls to a high accuracy, sending alerts automatically.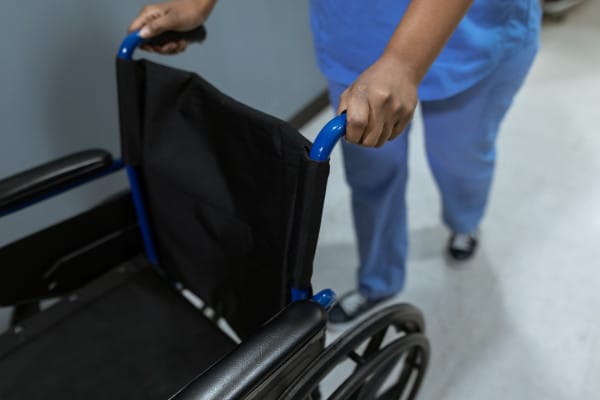 Elderly & Medical Care
With constantly vigilant cameras and intelligent fall detection software alerts can be sent with seconds of a fall being detected. This brings huge benefits in the care of the elderly and vulnerable in hospitals, care home or retirement communities:
Instant alerting for swift intervention and improved outcomes.
Less need for visits and checks by carers
Alternative to body worn sensors, which can be removed.
Record and retain evidence
Gather data for improved service management.
Workplace Safety
Slips and trips avoidance and management can form a huge part of health and safety management for many organisations. Being able to automatically detect and record falls can bring huge advantages:
Instant alerting enables swift medical response.
Video and meta data retained for improved evidence management
Video and event data helps improve H&S approach.
Defends against spurious legal claims.
Still acts as a regular security camera
Installing Fall Detection Technology
Fall detection is enabled by the advanced AI-powered software within the Network Video Recorder (NVR). In many cases this means that your existing security cameras can be reused and only the NVR will need to be swapped. Included in the package is the Video Management Software. This software not only allows cameras to be viewed and configured from anywhere via web browser or app, It also included the labour-saving Evidence Management system.
People Counting
Unobtrusively build powerful BI on the number of people entering or leaving your physical locations with our advanced people counting cameras. From a low-cost single camera to a network of cameras pulling consolidated data, people counting cameras give consistent and accurate measurements all day, every day.
People Counting for Retail
Counting footfall is of critical importance to businesses with physical retail or leisure space. From retail stores and malls understanding how many shoppers enter their stores to conference hotels tracking numbers in their reception spaces for safety and marketing reasons, people counting cameras offer consistent and accurate data 24 hours a day.
Data can be used to adjust staffing levels in line with shopper numbers to increase operational efficiency. View instant visitor statistics across several stores to evaluate the best performing stores. Measure the success of marketing campaigns by spotting spikes in visitor numbers.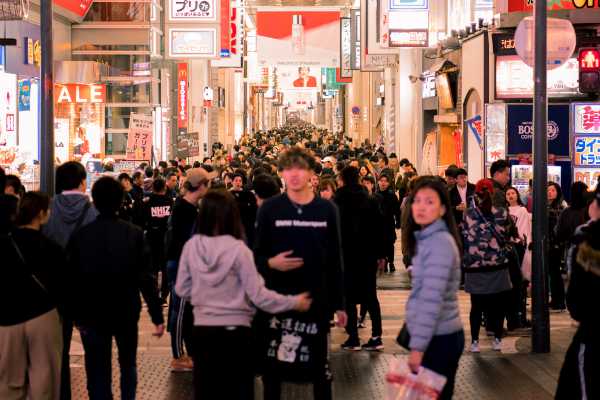 Intelligent and Accurate Data
Dual-lense technology is used to determine object height and provide 3D imaging to distinguish humans from inanimate objects and shadows. People counting cameras also incorporate deep learning algorithms to continually train and improve its own counting performance. Together these technologies make for counting data much more accurate than manual or motion-sensing methods.
Maximum Occupancy Enforcement
Whether in response to the current health crisis or due to fire and safety regulation, ensuring maximum occupancy levels are not breached is vital for many organisations. Enforcement by door or regular staff can be inconsistent and made more difficult during busy periods. By using a people counting camera alerts can sound automatically when maximum levels are reached or neared. This not only makes monitoring more consistent and accurate, It means staff can concentrate on the other elements of their jobs. 
Installing people Pounting Technology
Our specialist people-counting cameras come with the analytics software built-in, meaning they can operate as a standalone system. Alternatively several cameras can be networked together and controlled from a central NVR (Network Video Recorder).
Flow Mapping
Gather vital intelligence on how people flow through your locations, where they linger, and where they don't with our flow mapping technologies.
What is flow mapping?
Flow mapping takes thousands of data points gathered by wide-angled, high-definition cameras and presents it as a visual overlay on top of the camera image, making the data easy to understand. Sometimes called a heat map, the flow map shows areas of high footfall as dark colours and areas of low traffic as high colours. This reveals instantly both the hot spots and dead zones as well as which products and areas are attracting attention. Real data can even be provided, such as the number of people who lingered in a given area, or those who came in and straight out again.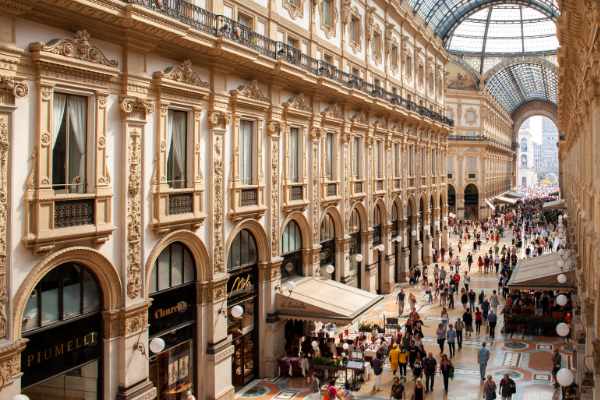 Uses of flow mapping
The most obvious use for this technology is in retail stores but our flow mapping technology can be used to gain powerful insight wherever the flow of people Is important. This could be to fine tune efficiency within a warehouse or factory, or to improve the design and architecture of public spaces like parks and reception areas.
Installing flow mapping technology
All the cameras used to provide data for the flow mapping software also provide video monitoring and recording like any regular CCTV system. Many different styles of camera can be used, but in order to get the maximum coverage from the fewest number of cameras, we recommend using fisheye lensed cameras. Our high-definition fisheye cameras capture panoramic images over an impressively wide area, and when coupled with our specialist NVR enable flow mapping business intelligence.
Queue Detection
Improve satisfaction and reduce wait times using automatic queue detection cameras.
No one likes to queue, and for a retail business, the longer the queue the higher the chance that a sales will be lost. Queues can be managed by in-store staff, but this is made much harder during busy times when serving customers comes first.
Equally, do your management team have accurate data on when queues occur? You may be missing opportunities to fine tune staffing levels to increase operational efficiency.
Whether you're a retail store, exhibition space or customer service desk, our Queue Detection technology gives you the live and historical queue data you need to keep your customers happy.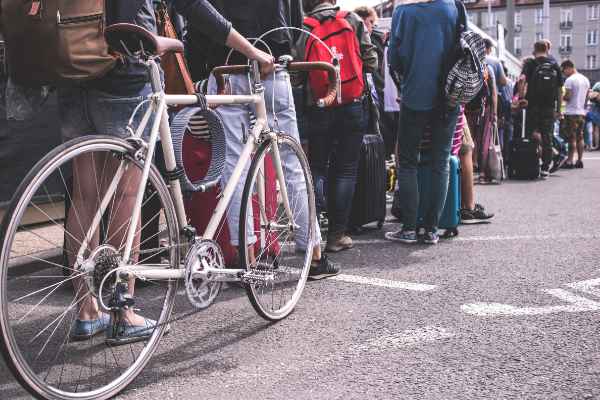 Our high-definition queue detecting cameras come embedded with powerful deep learning algorithms designed to differentiate human shapes and activities to a high degree of accuracy.
This means that even in an extremely busy environment you can be sure of the accuracy of the data.
Key data point available include:
Number of people in queue
Alerting based on queue threshold
Queue wait times (dwell time)
Alerting based on dwell time
Reporting over time
Using these data points your queues can be managed automatically, with managers being alerted whenever queues or wait times get too long. With regular periods of long dwell time now easy to identify management are also in a better position to take action to reduce queueing at critical times.
Installing Queue Detection Technology
One2Call has a long history of installing queue detection technology. We've been installing queue detecting cameras for major supermarkets across the UK for more than a decade. Many such installations involve multiple cameras networked together to track 20 or more checkouts, but installations don't need to be this large. A single camera and Network Video Recorder (NVR) is all that is needed to get started with queue detection technology.
Online marketing is awash with business data and reporting, but when it comes to physical retail marketing analytics can be harder to come by.
However, with our high-definition intelligent cameras and AI-powered analytical software, you no longer have to put up with a data void when it comes to shopper behaviour.
Using video cameras to gather visual analytics data enables you to gather the kind of detailed insights and business intelligence online marketers take for granted.
As you can see from the other technologies featured on this page, such as flow mapping, people counting and queue detection, powerful, real-time and real-life analytics can be gathered simply and easily. And as all our business analytics systems can be designed to work together, the sky really is the limit!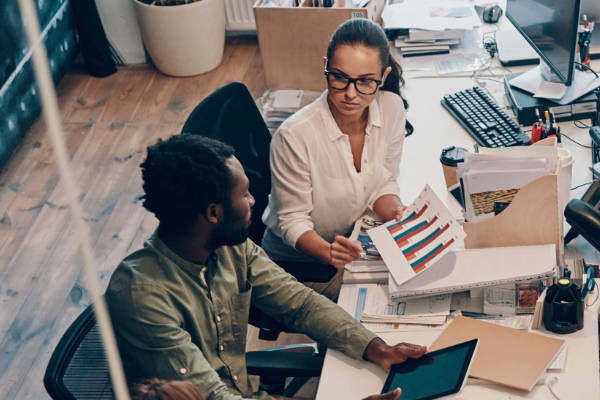 Boosting your in-store analytics.
Without visual analytics data in-store analytics can be limited to counting numbers through the door and data from the till.
Our camera-derived marketing analytics helps you fill in the gaps with data on your customers' whole in-store experience.
The data sets available from our business analytics systems include:
Flow Mapping – see at a glance how customer move around your store.
Dwell Time – evaluate display campaigns or in-store experiences by how long customers linger.
Footfall Count – gain extremely accurate footfall figures via people counting cameras.
Wait Times – gather statistic on wait times at checkouts or customer service points.
Installing marketing analytics technology.
Our marketing analytics solutions are built from a combination of technologies which can be integrated to work in unison and be controlled from a single NVR and dashboard. To get started bolstering your physical marketing analytics, contact us to speak to one of our expert consultants.
Aura Business Centre
Helpful, professional and fast service always!
Mark Hamilton, Gooding Group
Good communicative engineer worked away discreetly and kept me informed of progress.
Danielle, Tremark Associates Ltd
Jordan dealt with both my issues quickly and were both sorted within the hour.