Fire Preventing Thermal Cameras
Integrate Fire Preventing Thermal Cameras into your CCTV to prevent fires taking a hold, devastating your business.
A cost-effective spin on your CCTV system.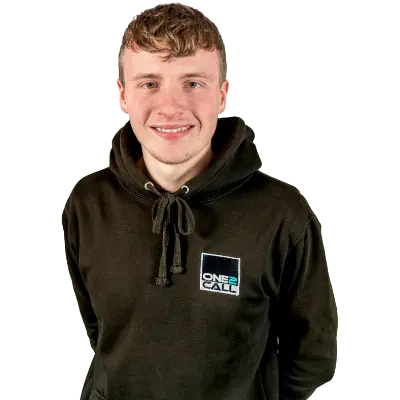 Fire Preventing Thermal Cameras
S

top 

f

ires 

b

efore they 

s

tart

 using 

cost-effective 

CCTV

.
It only takes a few minutes for a fire to devastate your business. Fire preventing thermal imaging cameras offer a cost-effective way to stop fires before they take hold. 
Once a fire is established it can spread with shocking speed, destroying business assets and putting lives at risk. However, smoke detectors only alert you once a fire has already started. This greatly reduces the amount of time you have to act. And whilst sprinklers may act quickly to quell the fire, there's still the cost and inconvenience of widespread water damage. 
But what if the technology existed to detect a fire before it was a fire? And what if a few cost-effective modifications to your existing CCTV system is all that was needed? 
That's why adding fire preventing thermal cameras is a must-have upgrade to greatly reduce the chance of fire within your business. 
Enquire about your Thermographic
Camera Requirements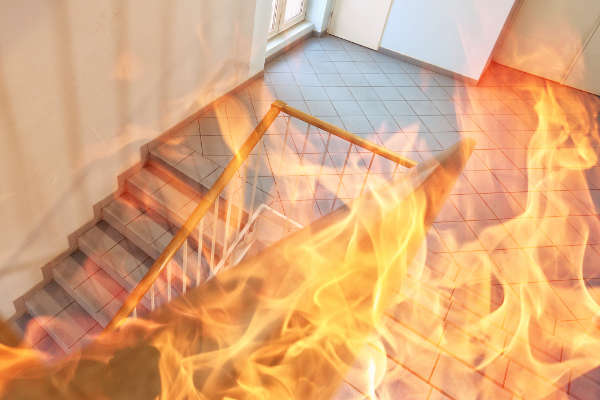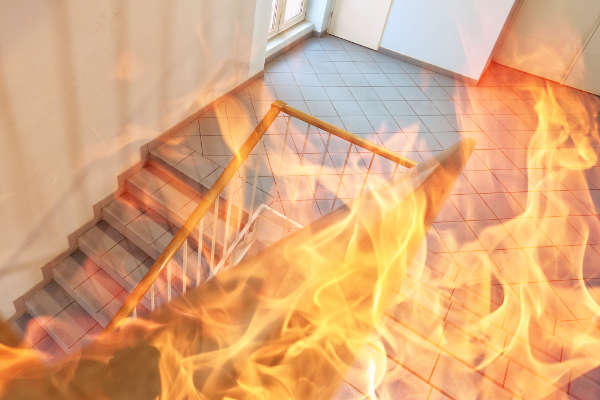 How do fire preventing thermal imaging cameras work? 
A common precursor to the outbreak of fire is a build-up of heat. 
This could be from malfunctioning electrical appliances, overheating friction points in machinery, or a smouldering cigarette. 
By monitoring for heat instead of smoke you can stop these problems before they reach combustion point. Specialist thermographic camera technology does just that, using infrared technology to detect and alert you to hot spot build up. 
Using cameras instead of heat sensors means a large area can be monitored from a single device. And, of course, they still function as HD quality CCTV security cameras as well.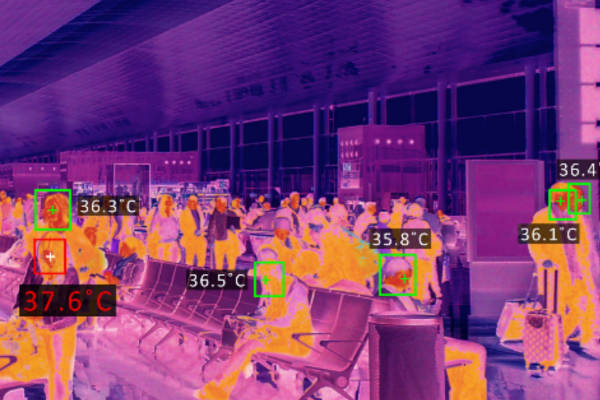 How can I build a fire preventing CCTV system?
You can start detecting heat build-up with something as simple as our entry-level hand-held thermographic cameras. 
However, a full-time, actively monitoring and alerting thermographic camera system will need 3 core elements; accurate temperature measurement, crystal clear imaging, and powerful management and analytics software. 
1. Accurate Temperature Measurement.
Our advanced thermographic cameras offer extremely accurate temperature detection across a range of bodies and styles. 
Some of the key features amongst our range of cameras include:
E

xtremely high accuracy of up to ±

2

°C.

 

 

Measurement range from -20°C to 550°C.

 

Operating temperature from -40°C to +60°C.

 

Advanced fire detection algorithm

 

Up to 10 separate fire detection points from 1 camera.

360° rotation and monitoring.
Form factors include: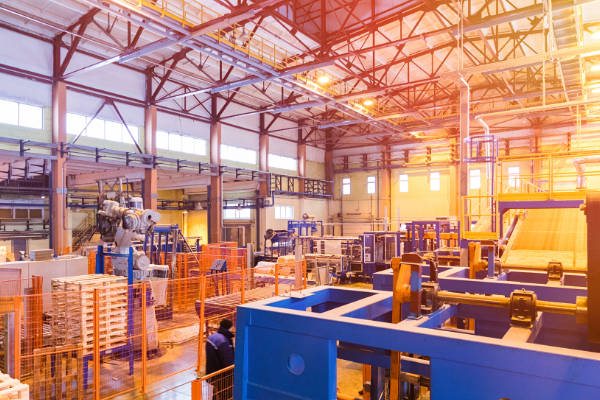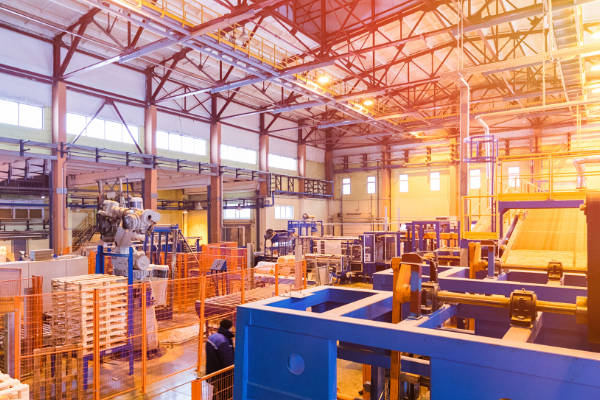 2. Clear Imaging
Accurate thermal imaging, monitoring and measurement, day and night, requires cameras with advanced features designed to offer crystal clarity. 
We only use best-in-class technology offering features such as: 
Bi-spectrum image fusion 
Combines both thermal and optical images to create a hybrid image that provides extra detail and more precise detection and decision-making. 
Automatic Gain Control 
Improves details in images with low-temperature differences. Highlights the brightness differences with high-temperature objects for easier visual detection. 
3D Digital Noise Reduction 
Removes the grainy or fuzzy quality in images under low light. Renders much clearer and finer images allowing for better detection. 
Digital Detail Enhancement  
Uses enhanced algorithms to renders details more sharply in low contrast in any given region of interest.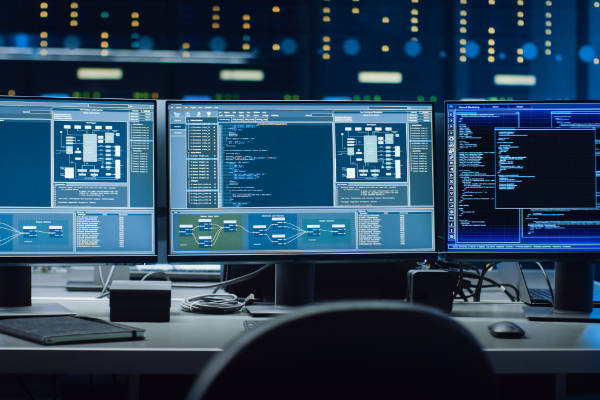 3. Management and Analytics Software
The thermographic cameras in your system are the vital tools doing the heavy work, but it's the addition of easy management and intelligent analytics that brings your system together. 
That's where our super-simple online management tools come in.  
Use our desktop, iOS or Android app to adopt devices, run analyses and reports, and set up your all-important monitoring rules. 
Monitoring rules can include: 
Point Monitoring: 
Select one or several specific points within the camera frame to actively monitor. This could be specific machinery at risk of overheating, or sections close to other hot items that need to be ignored. 
Line Monitoring: 
Draw lines across the camera frame to include or exclude all items either side of the line. This is useful when a camera is covering a large area of which only a section needs monitoring. 
Frame Monitoring 
Draw a rectangular frame around a section of the camera frame to monitor everything within the box. This can be used to pick out a particular area or selection of objects that need monitoring to the exclusion of others. 
Once your monitoring zones have been established triggers can be set to send alerts when a specific temperature is reached within the target area. 
Examples of 
f
ire 
p
reventing 
camera 
technology i
n workplace
 use
.
Here are just a few examples of where thermal camera technology is used in real world scenrarios. 
Using thermal imaging CCTV to prevent forest fires.
Problem 
A large, heavily forested area home to over 500 species of flora and fauna. Also a very popular holiday destination, leading to a high threat of forest fires. Major economic loss and social impact will be felt in the region if a forest fires does occur. 
Solution 
External bi-spectrum thermographic PTZ cameras used to watch over large areas of forest for early signs of forest fire. Cameras can monitor 24/7 and by using infra-red technology do not require clear line of sight. 
Local rangers can also use the video management software to speak to tourists directly from the control room, nipping in the bud undesirable activities like lighting fires. 
Using thermal imaging CCTV to keep workers safe.
Problem 
Recycling centre. Waste piles can contain unknown burning or smouldering objects which can build up undetected. Batteries on site as part of the recycling process pose a particular risk of serious fire if ignited. 
Solution 
Thermographic bullet cameras deployed across the site to look for hotspots deep within waste piles. Smart detection rules set up to alerts for even small fluctuations in temperature. 
The effectiveness and proactive nature of the solution was particularly praised by the Environment Agency following a snap site inspection. 
Common scenarios for use of thermal cameras include:
Indoor: 
Data centres 
Warehouses 
Factories 
Equipment rooms 
Energy Performance
Outdoor: 
Power stations 
Substations 
Recycling centres 
Substations 
Forests  
Getting started with fire preventing cameras.
Using thermographic cameras for fire prevention can bring huge benefits to your business, but only if your system is design and configured correctly. 
That's why we recommend your first step is to speak to one of our physical security experts. A quick chat is usually all that's needed to give advice on your setup and arrange a live demo or even system trial. 
The Willows School
What do we like – always polite, they always keep you in the loop, always professional over the phone and In person. great company.
Aura Business Centre
Helpful, professional and fast service always!
Jeanette, Principle Support Ltd
One2Call staff are very helpful and friendly and they do have a fast turnaround with our enquiries. Thank you very much.