ISDN & PSTN Switch Off 2025
The count down is on, ISDN & PSTN are on the count down to extinction. Make sure your business is ready to switch.
Countdown to ISDN/PSTN Switch Off*
*An exact date has yet to be announced, this count down will be updated once it has.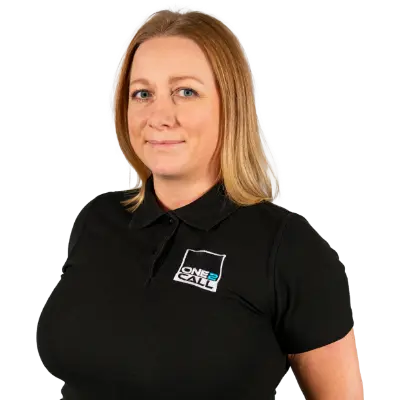 ISDN & PSTN Switch Off 2025
ISDN (Integrated Services Digital Network) and PSTN (Public Switched Telephone Network) are telecoms systems that have entered a phase out stage, with the switch off of these legacy platforms Scheduled by the end of 2025. 
At One2Call we are helping businesses to transfer away from these legacy telecommunications systems to a modern, future-proofed form of business telecoms. We are working along side businesses to understand what they need out of a phone system and build a modern, easy to use solution that will last them for years to come.
Why is ISDN & PSTN being switched off?
Neither of these older platforms are able to keep up with the large quantity, or quality, of telecoms solutions that we have seen adopted in the evolving digital landscape. These traditional lines also offer very little flexibility and are costly to upgrade and maintain. As such, both ISDN and PSTN have entered a phase out stage with the switch off scheduled by the end of 2025, with many businesses transitioning to newer SIP and VOIP based services, which offer a more modern, easy to use and maintain platform that can deliver higher volumes of calls in higher quality.
To maintain a business phone system, businesses must upgrade from these legacy solutions before the 2025 switch off date, or they will risk losing service entirely.
One2Call have already helped 1000's of businesses switch to a new and future-proofed platform that provides the same features as traditional systems and much more besides. newer systems such as 3CX can offer Easier Management, Inteligent Call Routing, Web Chat, Conferencing Solutions and even Video Calling. These modern systems can also 'free' your phone from your desk and even from your physical location. Providing solutions that allow you to make and receive calls from Desktop, Mobile and even from a web browser. They can also be easily scaled from a single user with a smartphone app, to 1000's of users in a call center.
Get in touch with us and we will work with your business to understand your needs and recommend a solution that will work for and grow with your business.
The future of your Business Telecoms
When deciding on a system it is important to understand what your business' needs are. One2Call work with businesses to understand those needs, how they like their calls to be routed, what they would like to get out of their phone system and much more. This allows us to recommend the right solution for businesses, customise the configuration to suit the individual businesses need and provide training for employees so that they can get the most out of the phone system.
One2Call are able to offer different systems that can suit different business requirements, each offering a high quality business telecoms solution, with a wide range of features. Two of these primary solutions are; 3CX (whom we are a UK Platinum Partner) & Horizon Cloud PBX. Find out more about these solutions below.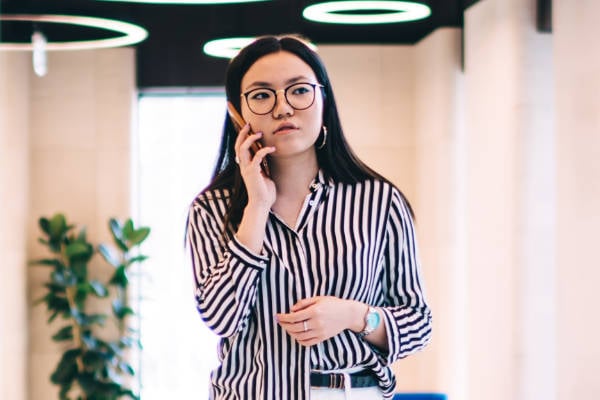 3CX is designed from the ground up to be a flexible telecoms solution that can easily scaled to any business size. Providing powerful, easy to use phone system features at a cost effective price. 
Our 3CX experts can design and configure a system unique to your business needs that can be accessed across an array of devices and platforms, including; Desk Phone, Desktop App, Web Browser and Smartphone App.
One2Call are one of a handful of UK 3CX Platinum Partners, with engineers who have 3CX Advanced Certification, to ensure that we can provide the highest level of support though our managed service and also providing best in class training to all of our customers.
Why choose 3CX?
Cost Effective

Unlimited Free users and extensions

 

Web and smartphone apps free for all users

 

Microsoft Teams and 365 integration built-in

 

Best in class call reporting and dashboard solutions

Off-the-shelf Contact Centre and Hotel features

Web chat with chat-to-voice/video built in

 

Call Recording

Intelligent Routing

Video calls and conferencing

Easily integrate your CRM or third party system

 

Integration with third party services such as WhatsApp

Advanced security as standard

And MUCH more.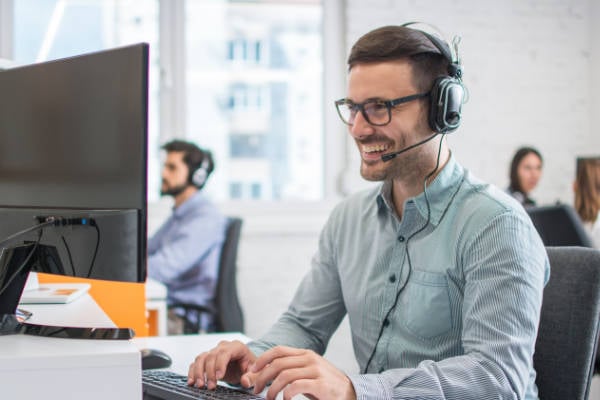 Horizon Cloud PBX is a complete business phone system.
It hosts communications services for businesses in the cloud rather than in your office, offering flexibility from day one to use your phone from whever you are. Much like 3CX you have the ability to make and receive calls from Desktop Apps, however Horizon also has advanced omni-channel contact centre features that can easily bring your phone calls, emails, web chats and social media into one single easy to use dashboard.
Horizon Cloud PBX provides an easy method for businesses to transition away from ISDN and PSTN before the switch off, with the ability to set up a basic Horizon system in as little as 48 hours. 
Why choose Horizon?
High Quality, High Volume Telecoms Solution
Scalable for high volumes of calls
Omni-Channel Contact Centre Features

Easy installation in

up to

48 hours

 
Frequently Asked Questions
What is PSTN?
PSTN (which stands for Public Switched Telephone Network) is a physical cable infrastructure solution that has been used over the last centuary to provide telecoms services to consumer and business premises.
What is ISDN?
ISDN (which stands for Integrated Services Digital Network) is a set of communication standards allowing for the digital transmission of voice and data. ISDN has been around since the late 1980's and laid much of the groundwork for the (also ageing) ADSL broadband solutions, allowing for the transmission of data and voice over copper lines.
Dave, Kier
Always willing to help/go the extra mile.
Jeanette, Principle Support Ltd
One2Call staff are very helpful and friendly and they do have a fast turnaround with our enquiries. Thank you very much.
Dawn Brown, V & P Solutions
Fast, efficient service – problem was quickly resolved.