Temperature Sensing Cameras
Thermal temperature sensing (thermographic) cameras provide a way to constantly monitor temperature fluctuations inside or out, up close or from distance.
Accuracy of up to +/-0.3°C means minute fluctuations in temperature can trigger alerts, alarms or actions within your business. Uses can include:
Fever screening to prevent virus spread
Early warning of fire ahead of smoke alarms
Monitor and detect overheating equipment
Food safety monitoring (heating & cooling)
One thermographic camera can take the place of multiple traditional temperature sensors saving money and complexity. Results can be displayed simply on a single screen as a live feedback display.
Enquire about Temperature Sensing Cameras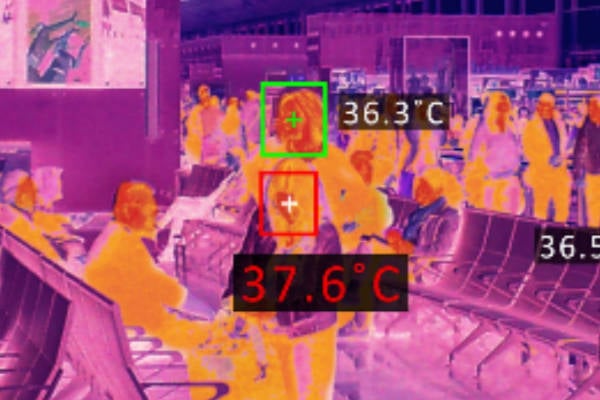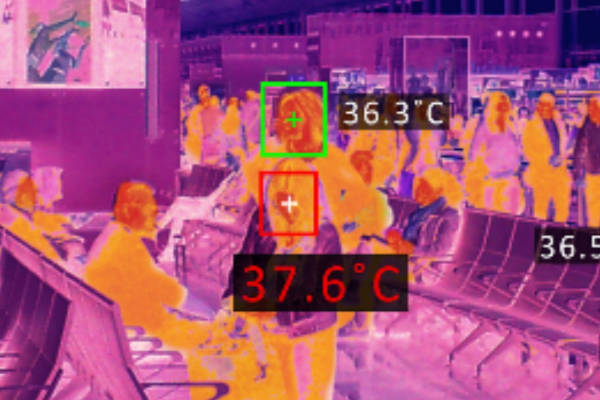 Human

Fever Detection
Detect spreadable viruses before they enter your workplace.
Our thermographic technology can detect an elevated temperature in humans at a distance of up to 1.5m.
Used in entrances and public spaces they reduce the risk of viruses spreading through your workforce.
Customers have used our human fever detection cameras during COVID-19 to stay safe and operational.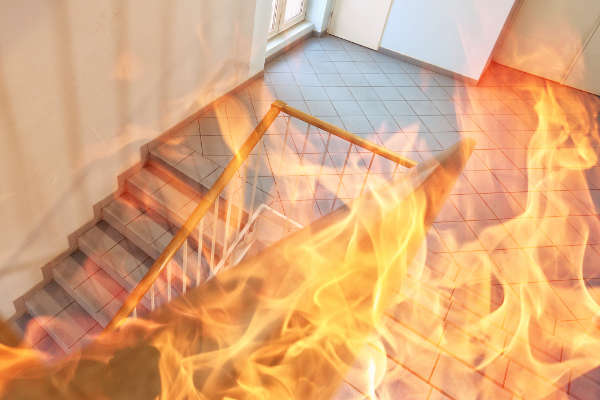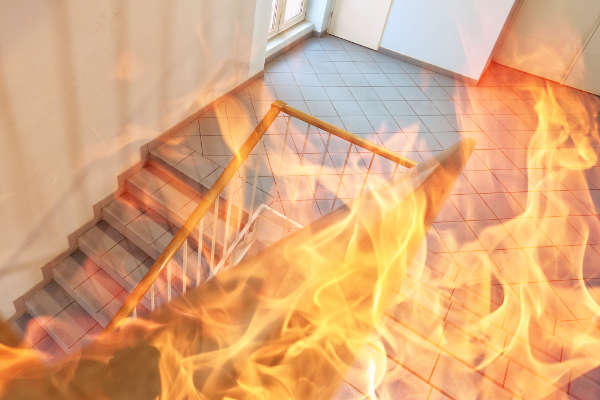 Fire Preventing Cameras
Detect the fire, not the smoke.
Using thermographic cameras can save money, time, and lives.
Monitoring for temperature means our thermographic cameras can alert you before your smoke alarms do. Once detected, you're alerted to the precise location of the fire so you can stem it almost before it starts.
Stopping a fire before the alarm is triggered is also a huge benefit in sprinkler-controlled environments.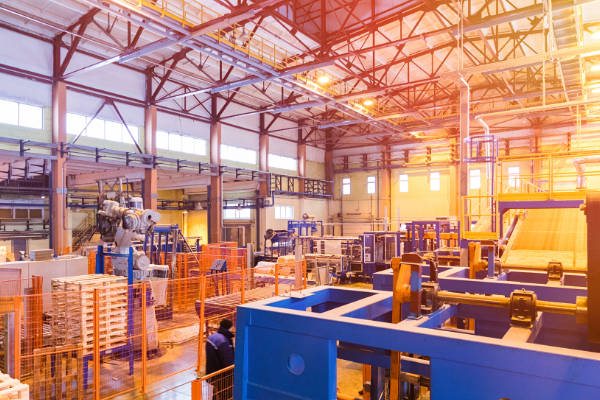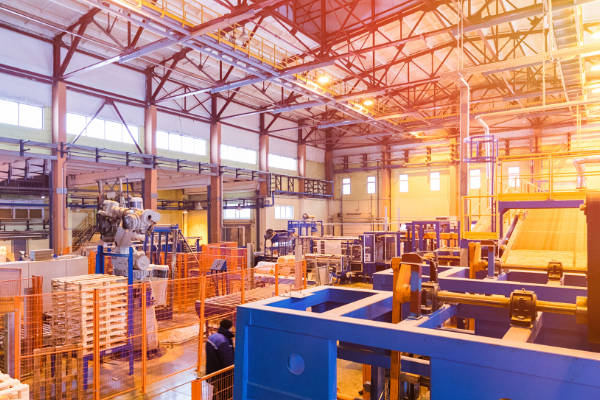 Overheating parts & equipment
Prevent expensive stoppages or equipment damage
From production machinery to IT equipment, excess heat is the enemy of most equipment.
With thermographic camera technology, you'll get alerts long before tolerances are exceeded.
One camera can track several devices, saving money on individual sensors. A handful of cameras may be all that's needed to cover an entire production facility or data centre.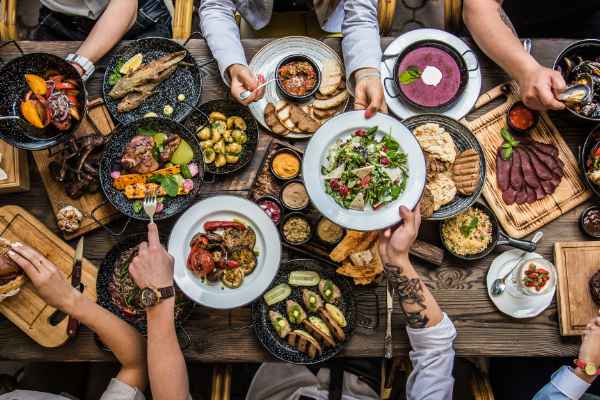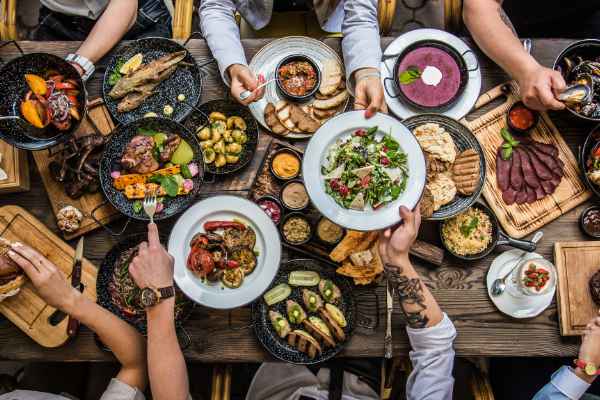 Food temperature monitoring
Prevent loss through equipment failure.
Having to throw away food due to a faulty fridge or hot plate can be costly for any food business.
So why not upgrade your existing CCTV to thermographic cameras for an extra layer of safety?
By alerting you when the temperature of one or a range of devices falls out of tolerance you can take action, preventing losses. 

Other amazing features
Heat-sensing is only one of their skills.
Our thermographic cameras have all the features you'd expect of a CCTV camera. But they also have a few other tricks up their sleeve: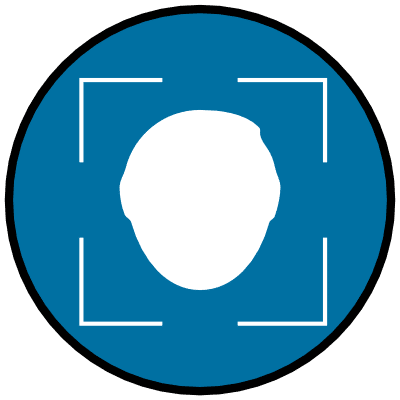 Facial Recognition
More reliable and cheaper to administer than key fobs.
Mask Detection
Enforce mask-wearing in controlled environments.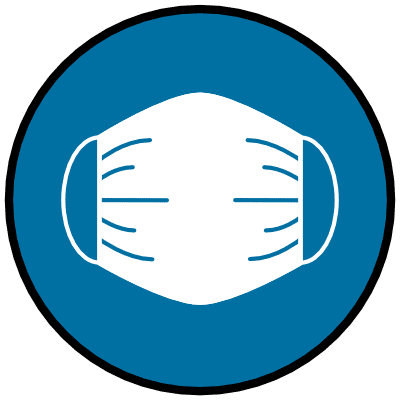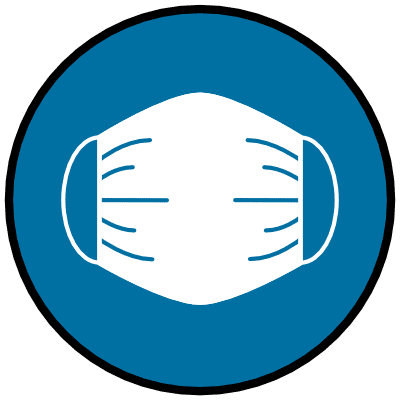 Mask Detection
Enforce mask-wearing in controlled environments.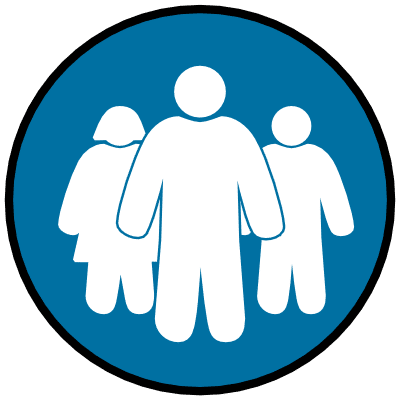 Age, Height & Gender
Detection
AI-Powered software to give police a helping hand.
Mood
P
rediction
Visually track customer sentiment.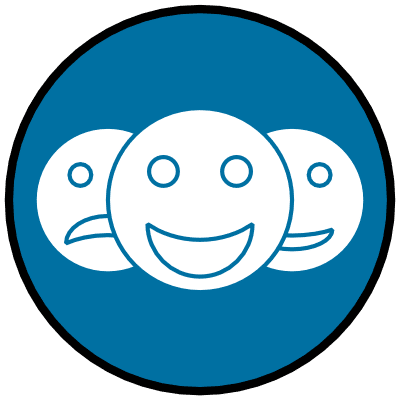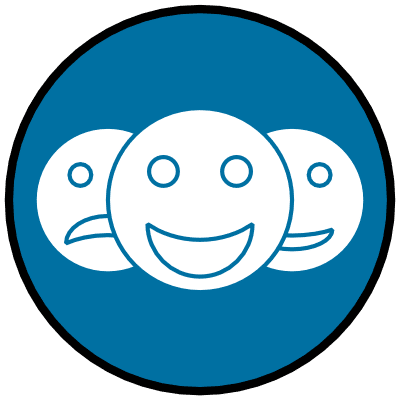 Mood
P
rediction
Visually track customer sentiment.
Cliff College
It's clear that Jordon prioritized our needs as a College. He took on a task that wasn't easy and sorted it quickly.
Sam P, 50Five
Very nice chap sorted out the problem for me. Nothing else I could ask for.
Pat Nash, Invma
Responsive support, friendly service, knowledgeable/competent engineers.