Food Temperature Monitoring 
Maximise your CCTV's capabilities with Food Temperature Monitoring.
Decrease your vulnerability with thermographic cameras.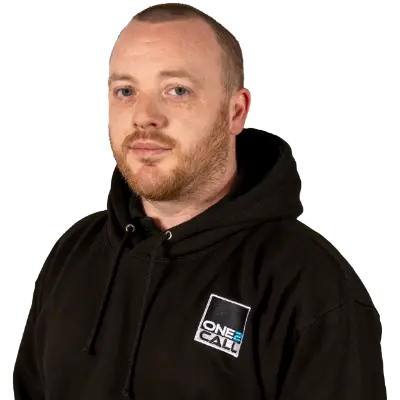 Food Temperature Monitoring Cameras
Improve food safety through constant monitoring using CCTV. 
Monitoring food temperature is critical to food safety at all parts of the food industry supply chain. From food factories producing at scale or to small cafés displaying perishable food items, temperature visibility is essential.  
However remaining constantly vigilant with traditional thermometers and temperature probes takes time and effort, and can be limited in scope and application. 
That's where thermal infrared imaging (thermographic) cameras come in. 
Thermographic cameras can monitor a wide area for small fluctuations in temperature and can do so all day and night. 
They can also provide discreet or overt alarms and notifications or trigger other processes to build automation into your food safety regime. 
Speak to us to find out more about our Thermographic Screening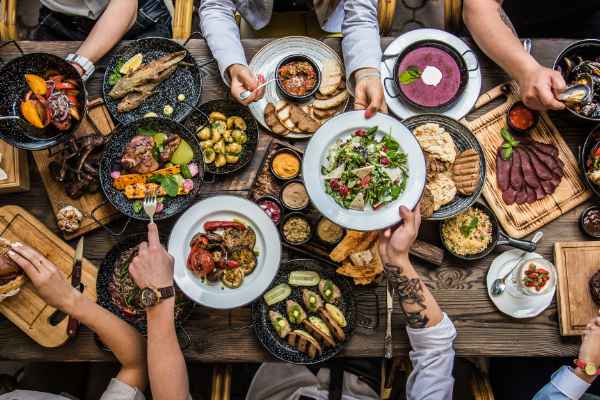 How can food temperature be monitored using CCTV? 
In food production tight control is required over all heating and cooling process to ensure food safety and quality. 
It is during these key processes that thermographic cameras can be deployed to bring accurate monitoring and alerting to a wider area that static probes and thermometers can achieve. 
For instance, oven baked goods carried through the cooking process on a wide conveyor which controls heating and cooling times. It is important that when the baked goods exit the oven they are at a specific temperature and that they cool at the correct rate. In many cases, a single correctly positioned thermographic camera would be able to monitor every item on the conveyor.  Where high or low temperature tolerances are exceeded, alerts can be triggered for the quality control team to investigate. 
Some other applications of thermographic cameras in food processing might include: 
Microwave cooked meats

 

Microwave drying of rice and other grains

 

Inspecting ovens for proper temperature

 

Proper filling of frozen meal package compartments

 

Checking integrity of cellophane seals over microwave meals

 

Inspecting 

integrity of 

box

es and 

cartons

 

Monitoring refrigerator and freezer compartments

 
Cameras can be set to monitor specific points withing the image, or an entire zone, with maximum and minimum temperatures being monitored simultaneously.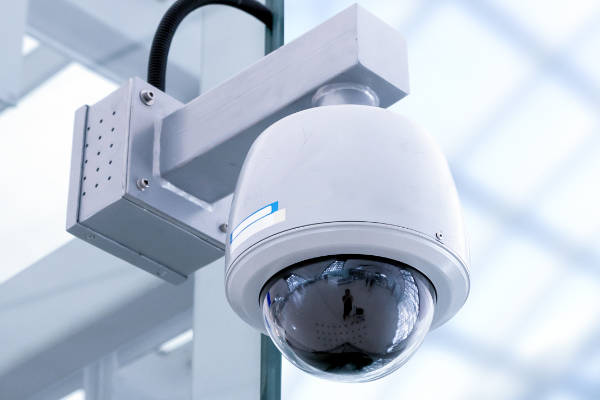 Using temperature monitoring cameras to assess food packaging quality. 
Another area where quality assurance techniques are required to maintain food hygiene standards is in packaging. Faulty packaging can cause heat loss, contamination or simply a bad product. 
In this area thermographic CCTV cameras can not only help in the Quality Assurance process it can also use AI to learn and improve its detection capabilities. 
Example: Detecting package integrity loss in microwave meals.
Take for instance a microwave meal. The integrity of the film lid is critical in the initial cooking phase. Any failure of the film lid can cause heat loss resulting in an undercooked product. 
The position of the meal on the conveyor is predictable, virtual rectangles can be drawn using the monitoring software to define the shape of the meal. Any excess heat outside the rectangle represents a leakly lid and warning alerts are sent. 
And, taking it one step further, with emerging AI technology the thermographic CCTV system could "learn" the different shapes of different products to automatically adapt itself to different production runs. 
Example: Underfilling of liquid in bottles. 
Because an item's temperature is in part related to its mass, thermographic cameras can also be used to scan sealed bottles in bulk to identify underfilling. Where a bottle is being filled with unheated liquid, a full bottle will show a lower temperature in the neck than a full bottle. These areas can be scanned by the thermographic camera and alerts triggered when underfilled products whizz past.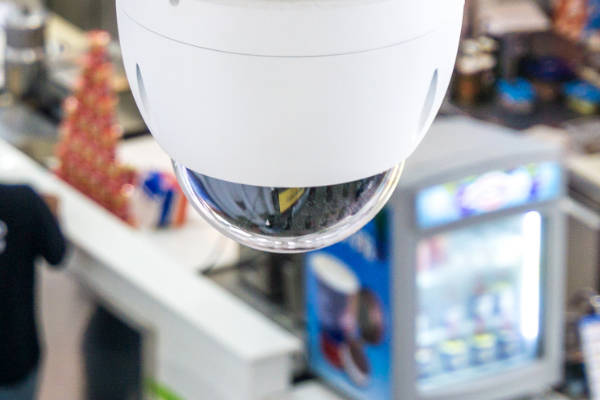 Monitor and alert for faulty fridges and freezers using CCTV.
In all parts of the food industry there are times when temperatures need to be kept constant, such as for storage, preservation, transport or display. 
Here again thermographic CCTV can play a role.  Thermographic cameras can stay vigilant all day and all night and alert you should temperatures vary outside the desired parameters. Your temperature monitoring camera system can even be built with it's own backup power to ensure you're alerted even if power failure is the culprit. 
Example: Active monitoring of open-fronted display fridges.
Open fronted display fridges are more sensitive to change in exterior temperature. They also have to work harder to maintain temperature. 
Often being in retail environments also means that continual monitoring may be difficult, and any loss in temperature may not be detected until it's too late. 
Here a single thermographic camera can provide constantly vigilant monitoring of any temperature loss or fluctuations. It can also provide additional security presence and being infrared means it's particularly good at detecting human movement at night with no additional lighting. 
Getting started with Food Safety monitoring CCTV. 
There is no standard off-the-shelf approach to designing and configuring systems like these that are so essential to public safety. 
That's' why we recommend you arrange to speak to one of our physical security experts. A quick chat about your requirements is usually all that's needed to give advice on your setup and arrange a live demo or even system trial. 
The Willows School
Jordan always goes above and beyond no matter how crazy an idea we have or how quickly something needs doing.
Kevin Wood, IT Consultant
As with all dealings with One2Call this has happened speedily and courteously. Thank you as always.
Jane Furness, Barca Leeds
Very quick to respond to problem when reported- very helpful.