As a 3CX Platinum Partner we aim to provide training resources for 3CX users.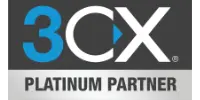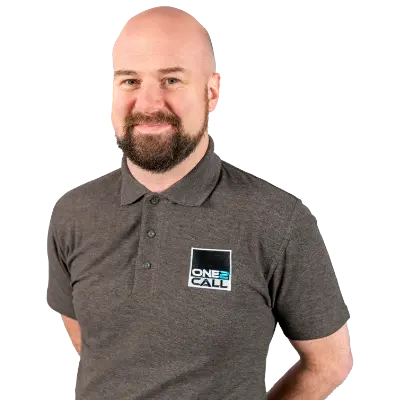 FREE 3CX Training Resources
At One2Call we aim to provide the tools to our customers to help them get 'Technology on your side'. As a part of this mission we provide custom 3CX Training sessions with every 3CX install to all of our customers. These 3CX Training sessions are based around the features and resources that are most important to them. But what happens after install for those businesses?
We can provide extra 3CX Training where required on an as needed basis. However, the resources that our customers ask for on a regular basis are 3CX Training Videos.
We have worked hard to provide 3CX Training Videos to our customers when required over the years to provide them with the information they need. However, whilst doing this we have been looking for patterns for 3CX Training Videos that people most ask for so that we can curate a list of FREE Public Videos that everyone can use.
As 3CX Platinum Partners we are in the perfect possition to be able to provide 3CX solutions for businesses across the UK, and now with these 3CX Training Videos we can provide these FREE 3CX Training Videos to businesses around the world.
Hopefully you are able to find these 3CX Training Videos as useful as our customers have. We have devided them into 4 different sections based on user expereince, click the jump links below to head to each section. Is there something you would like to know how to use or set up in 3CX? Please fill out the form on this page to tell us.
Would you like to talk to us about 3CX? 
Or are there any videos you would like to see?
Fill out the form below to let us know.
3CX Version 18 – Web Client/Desktop App
How To: Log In to the Web Client
(and Mobile Apps)
3CX Version 18 – Web Client/Desktop App
How To: Customise Your
Web Client Experience
How To: Configure Audio Sources
How To: Change your Status
& Set Status Rules
3CX Version 18 – Web Client/Desktop App
How To: Set Call Forwarding Rules
How To: Set or Record Personal
Voice Messages
How To: Log In & Out of
Call Queues
3CX Version 18 – Web Client
How To: Set Advanced
Availablility Options
3CX Version 18 – Management Console
How To: Set Up New
Users & Handsets
How To: Set Up 
Holiday Modes
How To: Set Up
Call Queues
Sam P, 50Five
Very nice chap sorted out the problem for me. Nothing else I could ask for.
John Cardy, Farmstar
Ryan was very helpful, I felt that I had wasted his time but he was very understanding.
Craig Bowden, Mortgage Advice Hub
Very prompt and excellent service from the whole team!