Start at the beginning with our experts help guiding through the development of your cyber essentials. 
Get passed and stay passed with One2Call's Assisted Cyber Essentials.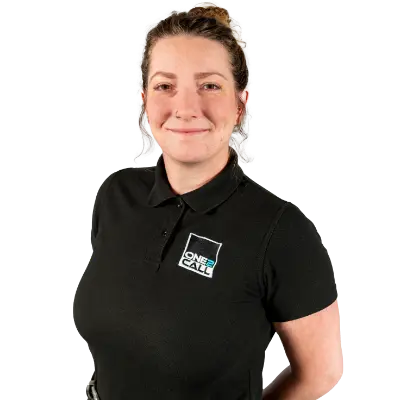 Cyber Essentials Self-Assessment Help
Let our IT experts do the tech

ie

 

bits for

 

you, and

 

guide you through the rest.
Cyber Essentials is an important standard for any modern business to achieve. It shows customers and suppliers alike that you take cybersecurity seriously and is fast becoming a basic requirement for Government contracts, grant funding, financial services and more. But it can be a daunting prospect. 
Even with all the knowledge at your fingertips completing the self-assessment form can be a time consuming and energy-sapping process. And with large sections on Firewalls, Malware and Software Patching it can also be complex for the less technically-minded. This is why we're offering to do the work for you!
We manage the completion of your self-assessment form for you, completing all the technical IT sections for you where possible. We'll liaise with your 3rd party suppliers where required so we don't have to bother you directly, and when we do need your input, we'll explain what we need clear and simple language. 
We call this Assisted Cyber Essentials, as part of our Get Passed, Stay Passed service. Find out more below, or contact us to find out more.
Ensure that your business is Cyber Secure
For businesses, Cyber Security can be a complex and scary thing to think about, this is why protecting yourself from these threats should be an essential part of your business IT Policy.
At One2Call we offer a range of Cyber Security solutions including; Anti-Virus, Endpoint Threat Detection and Response, Ransomware Protection, 3-2-1 and immutable Backup Services, Secure Access Service Edge, Dark Web Monitoring, Active Email Threat Protection and MUCH more.
All of these tools are designed to give your business 360º protection from any potential threat.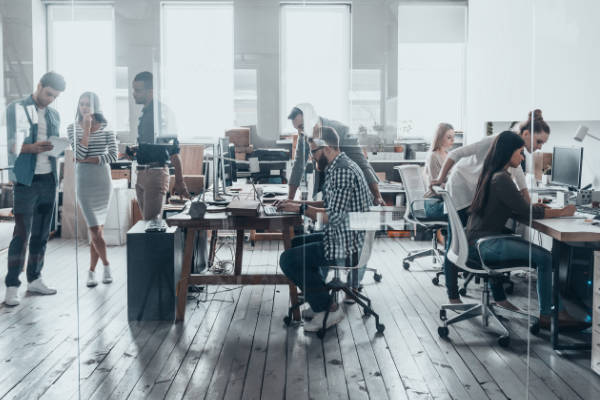 We haven't just sprung up out of nowhere. We're an IT Managed Services Provider of more than 15 years' standing. 
When our customers started asking us about Cyber Essentials, we realised that the self-assessment form could be pretty daunting for those without a decent amount of IT knowledge. Plus, it was time-consuming and getting in the way of them serving their customers. 
So we decided we'd offer to help with the techie bits of the form for them, and gather as much of the other info as possible. And what do you know, they passed! Our customers were so grateful to have passed, and with so little fuss, that we decided to start providing our Assisted Cyber Essentials service to other businesses too. 
We'll aid in the completion of the Cyber Essentials self-assessment and, once completed, submit it. What could be simpler? And if you do need beef up your security or IT management to be Cyber Essentials compliant, we have all the skills and service in-house to help you with that too. 
Use the Chat, submit a Form, or just give us a Call on 0114 230 0080, to get started. 
Get Passed

 

with
Assisted Cyber Essentials.
Assisted Cyber Essentials is designed to take the hassle and confusion out of your Cyber Essentials certification process. 
We'll help you to understand exactly what is needed to meet the requirements of Cyber Essentials and pull together as much of the information as we can on your behalf. 
We'll help you every step of the way to get your business Cyber Essentials certified. 
What we will do:
Complete the complex IT parts of your form for you. 
Help you understand what's required for compliance in each section. 
Provide personal help from our IT team 
Submit your form for assessment 
Help you fix any issues that prevent you from passing* 
*additional charges may apply.  
What we won't do.
Guarantee a pass – compliance depends on many factors. 
Just point you to self-help guides  
Dazzle you with geek speak.  
Write your internal policies for you – but we will help you understand what's needed. 
Stay Passed

 

with
One2Call Managed Services.
Cyber Essentials has been developed by the Government's National Cyber Security Council (NCSC) as a new standard of cybersecurity and IT management for UK businesses. 
It's unlikely to go away or become less onerous. In fact, industry insiders expect the cybersecurity burden on businesses only to get greater as the threat to the country and businesses alike continues to grow. 
What this means for all businesses is that the core security principles around which Cyber Essentials is built will need to become an embedded part of everyday business life. 
This includes: 
Always knowing who has access to your business devices and data

 

Always knowing exactly how many devices have access to your business network and data

 

Ensuring all devices are properly secured at all times

 

Ensuring active Malware protection is applied across all devices.

 

Ensuring all devices and software are fully up-to-date at all times

 

Ensuring firewalls, routers and other security devices are actively managed

 

Enforcing a strong password policy across all devices and software

 

Strictly controlling Admin access across all devices and software

 
To manage all this yourself is an enormous burden, especially if you are trying to manage them piecemeal or via manuals processes. 
Thankfully you can remove that burden entirely by letting us manage it for you. 
Our range of simple per-user, per month management solutions help you to build a strong, compliant and secure control across your business without lifting a finger! 
Cliff College
It's clear that Jordon prioritized our needs as a College. He took on a task that wasn't easy and sorted it quickly.
Steve Garbett, Jaxson Wolf
Very helpful, good staff. they do what they say they can do and on time. they also go the extra mile for the customer which is very refreshing.
The Willows School
What do we like – always polite, they always keep you in the loop, always professional over the phone and In person. great company.