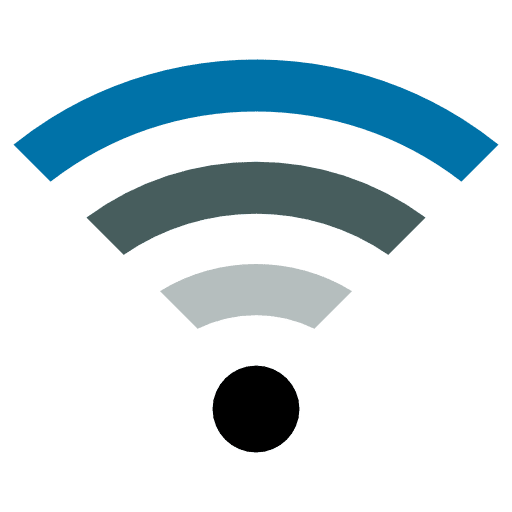 UltraFast Business Broadband from One2Call
One2Call are working to bring UltraFast Business Broadband, up to 10Gbps to Businesses across the UK.
Bringing UltraFast Business Broadband to businesses across the UK
Up to 10 Gbps UltraFast Full-Fibre Business Broadband throughout the United Kingdom
One2Call are working to bring up to 10Gbps UltraFast Full-Fibre Business Broadband to Businesses throughout the UK. By partnering with infrastuctre providers we are able to build a web of UltraFast infrastructre for businesses in areas that have previously had slower and unreliable connections.
Over the past few years we have seen a drastic rise in the need for faster and faster business internet speeds, with many businesses transitioning to video conference meetings, cloud storage and even cloud based computing, security and servers.
With services starting at 100Mbps download and stretching up to a startling 10,000Mbps (10Gbps), businesses will see a drastic benefit from this new infrastructure.
Benefits of the new roll-out include:
Speeds start at up to 4 times faster than previously available connections.
10,000Mbps (10Gbps) available.
All services full-fibre, right up to your building.
Cost-effective options for all businesses.
Leased Line prices drastically reduced.
Industry leading reliability with fast SLA fix times.
Peace of mind with option to add service and security.
Request for a Quote for
UltraFast Business Broadband
What is the best Broadband Service for your Business?
When looking at Business Broadband it is important to understand what is what is best for your business. Here at One2Call we want to help you understand what is available so that we can help you find the best packaging to suit your business's needs. Our tailor-made services allow you allow you to get the best service for your business at the best price, whilst also being able to provided added extras such as enhances security and even higher SLA's where available.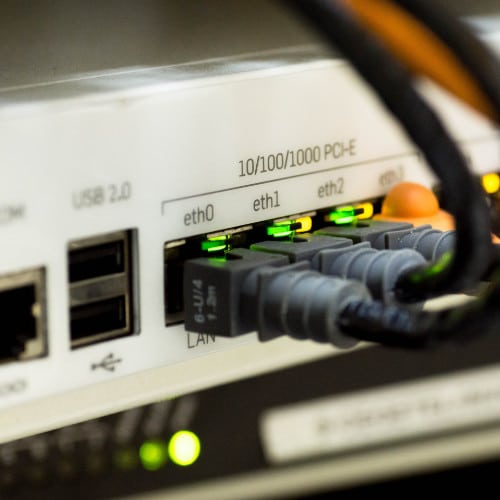 Leased Line
A Leased Line, is a full-fibre connection where the bandwidth is 100% yours, all the time. Owning a leased line where the bandwidth is 100% yours allows your business to secure a fast, reliable, services regardless of the time of day. 
Our leased lines have industry leading SLA's (Service Level Agreements) with guaranteed fix times of 6 hours, however these can be as low as 4 hours in some areas depending on availability.
Leased Lines from One2Call mean; No Sharing, No Throttling and 99.99% Reliability.
VDSL
VDSL (very high-speed digital subscriber line) broadband is a networking technology designed to provide faster services over short distances. The technology One2Call offers allows broadband connections to remain at the quality and speed you expect whether you use VDSL for your primary Business Broadband, use it as Back-up Service or for your key Business Home Workers. Connections are improved by the reduction of over stimulation of bandwidth, meaning here at One2Call we don't overuse one connection for profit. We make are connection strong and secure, always.  
FTTC (Fibre to the Cabinet)
FTTC is also known as Fibre to the Cabinet, which uses fibre cables, transmitting signals to your street cabinet, with copper cables then connecting to your business. FTTC isn't as fast as FTTP (Fibre to the Premisis), but still a good choice of broadband for many business where FTTP and other options are not available. 
FTTC doesn't can't provide speeds as oast as FTTP due to the copper cabling to the building which can not provide high speeds over long distances. Furthermore, the longer the distance the copper cabling spans over, the more the signal (and speed) will degridate, these can also be easily broken during an installation or by accident, and can see significant interference from electric currents making it vulnerable to power lines, lightning, and deliberate signal scrambling.  
FTTC can also lose its reliability during peak times as the increased amount of users on a shared connection saturate the bandwidth over copper to the cabinet, and may not be able to keep up with your applications and communications.
EoFTTC (Ethernet over FTTC)
EoTTC aims to overcome the lower reliability of standard FTTC by providing Dedicated Ethernet over the line. By delivering Ethernet over FTTC you can receive an uncontended (not shared) service over a line that would otherwise be shared and thus improving your speed and performance in peak times and get better SLA terms including better fix times (8 hours) compared to standard FTTC.
FTTP (Fibre to the Premises)
FTTP (Fibre To The Premises), is fibre direct to your business from the cabinet. It is UltraFast full-fibre broadband that is wired directly to the business with the potential to allow speeds up to 1,000Mbps in the UK. 
FTTP or Full Fibre Broadband speed capacity is significantly higher than standard (FTTC) Fibre Broadband allowing for a range of benefits to your usage. The higher speeds come from data transmitting at the speed of light over fibre cabling, rather than transmitting over copper wire (FTTC – Fibre To The Cabinet).  Giving FTTP the ability to transmit large amounts of information over large distances without losing signal.  
Unfortunately, FTTP isn't currently available everywhere currently, however, expansions of full fibre connection are currently being worked on throughout the UK, so more businesses will have access to FTTP.  
EoFTTP (Ethernet over FTTP)
EoFTTP increases the speed and reliability of FTTP by providing a dedicated Ethernet service over the FTTP fibre line. By providing Ethernet over this line you get uncontended speeds and enhanced reliability over the connection to take full advantage of the line avaiable to you, as well as the added benefits of increased Service Level Agreements (SLAs), 24/7 support and critical fix times as low as 7 hours.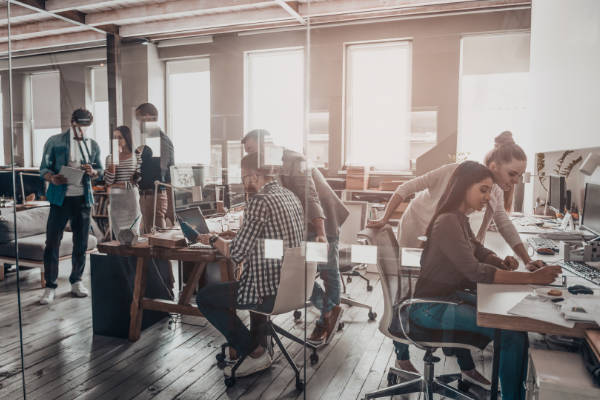 About One2Call
One2Call has worked closely with ITS Faster Britain to build out a fibre network capable to huge speeds of up to 10Gbps (10,000mbps) throughout many of Sheffield's core business and indistrial areas. 
Business thoughout the Sheffield region have had to put up with slower ADSL or marginally faster FTTC (Fibre to the Cabinet) speeds for many years. Thankfully those woes are now at an end as our full-fibre FTTP (Fibre to the Premesis) services become live througout the Sheffield region.
With ultrafast and ultra-reliable connectivity, Sheffield's business community can take advantage of the huge gains in productivity, efficiency and customer communications that cloud-first businesses can achieve. 
And One2Call is there to help them every step of the way. 
Who are One2Call?
We're a Sheffield-based Internet Service Provider and Business Technology Provider, including; IT Support, Telecoms Services, CCTV, Building Security, Wireless and Networking, Cyber Security and much more.
We've been providing business-grade connectivity to UK businesses for more than a decade. We specialise in finding solutions for businesses struggling to get the business-grade connectivity they need.  
Our track record includes: 
Drawing down Government funding of more than £250,000 to help desperate businesses to upgrade their 

connectivity

.

 

Connecting poorly served business parks by building our own local

l

y

 

distributed Wireless Leased Lines.  

 

Early-adopter of EoFTTC technology to plug gaps between FTTC and Leased Line.

 

Developing u

nique bolt-on services 

to make it easier for our customers to adopt cloud-based technologies.

 

Building our Bespoke Leased Line service 

for experienced IT Manager

 to pick and choose the services they need.

 
We are able to create unique solutions for customers because of the depth of in-house knowledge that we possess.  Because we're experienced across connectivity, networking, connectivity, security and cloud services we can anticipate issues other more narrowly focused companies might not and build integrated solutions across the whole business infrastructure. 
Browse this website to learn more about what One2Call can offer you.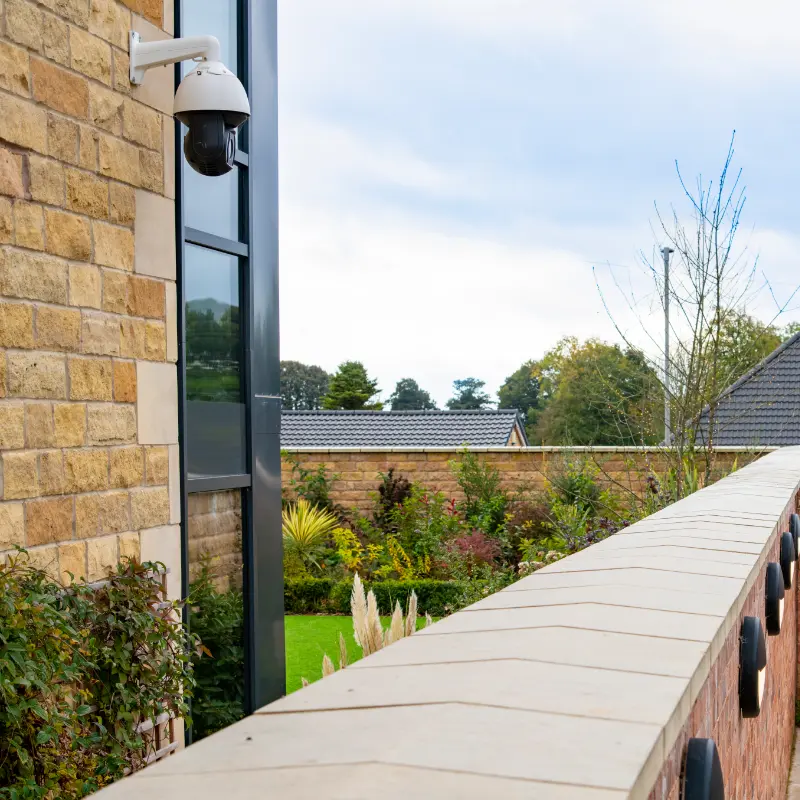 Sheffield Business CCTV Solutions
One2Call Ltd installs and manages business CCTV systems in Sheffield, South Yorkshire and beyond. 
Our headquarters are in south Sheffield, which means we're always nearby for South Yorkshire businesses. Our CCTV engineers are less than 30 minutes from Chesterfield and Rotherham, and less than 45 minutes from Barnsley and Doncaster. 
All our in-house CCTV engineers have experience in installation and maintenance of large and complex sites. They are also up-to-date on the latest CCTV technology such as ANPR, Biometrics, All-IP systems and colour night vision.  
Rachel Warne, Bank View Farm
Professional, friendly, don't blind you with technical jargon, get things sorted quickly.
Cliff College
It's clear that Jordon prioritized our needs as a College. He took on a task that wasn't easy and sorted it quickly.
Robert Prince, St. Bedes College
Quick response times and excellent customer service.