Hikvision CCTV demo on site
Nothing beats seeing this tech in-person. Join us at a state-of-the-art demonstration showroom, or we can bring the fully-loaded Hikvision CCTV demo van to you!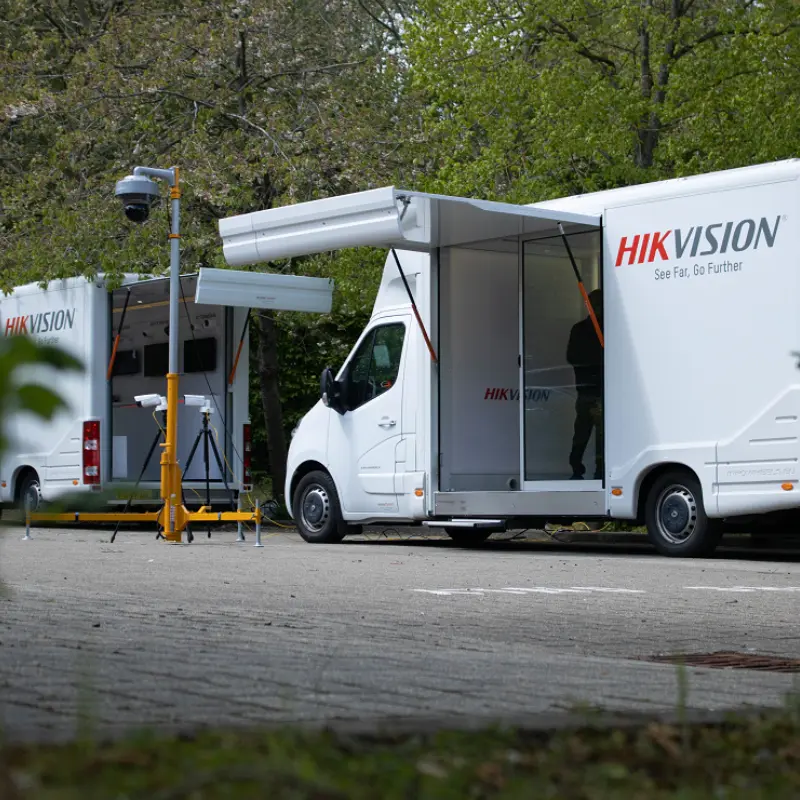 Book a visit from the Hikvision CCTV demo van.
Live in-person demos of the latest CCTV and security technology, brought to your door!
COVID Safe: Hikvison CCTV demo vans can open on 2 sides and are fully cleansed before visits.
Interested in something else?
Enquire about a visit to one of Hikvision's  more widely equipped Demonstration Showrooms.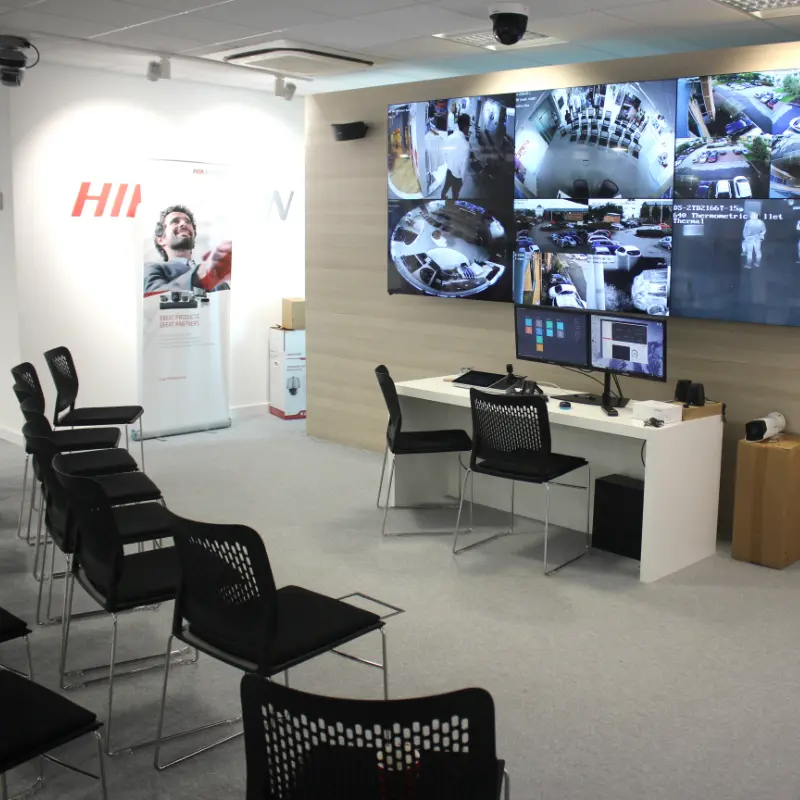 Visit a Hikvision CCTV Demonstration Showroom.
Accelerate your decision-making process by arranging for all your stakeholders – IT, security, finance, logistics – to see the same technology demonstrated at the same time in the same way. 
Hikvision's demonstration showrooms are equipped with a wider range of hardware and software then the mobile demo vans, featuring several form-factor options for the core camera range, including 4K, ColorVu, Acusense, PanoVu and Thermographic ranges. 
Be wowed by the advanced capabilities of Hikvision's AI-powered Deep In Mind technology, or browse the themed areas showcasing solutions for specific industries, such as retail, warehouse and office locations.  
As a trusted Hikvision partner we'll help facilitate your visit and ensure the right experts are on hand to guide you through the technology that will be of most use to your business. 
Request your Hikvision CCTV Demo
Explore the Hikvision CCTV range
Our Recent CCTV and Security Camera Installations.
Installed: CCTV (internal & external) inc ANPR, discreet door access security & management, WiFi with guest network, phone system with hotel module, public media screen.
Complete technology fit out of brand new luxury hotel and venue.
Installed: CCTV (internal & external), Door Entry, Fibre Connectivity, Cloud-Managed Network (LAN), Server Cabinet.
Full security and network installation for Principle Support's new Sheffield headquarters.
HDS Warehouse Installation
[IN PROGRESS}: CCTV (Internal & External), ANPR, Hikvision PanoVu & Fisheye, Resilient NVR, Access Control, Internal Networking (LAN), Private WiFi.
Complete security and networking fit out for enormous new distribution centre.
Alan Wooler, ProAct
Stuart who attended is a spot on guy who knows his stuff and is very polite.
Peter, Peak Sensors
Very competent people completing tasks accurately and quickly.
Chris, Kelham Hall
Another 5 star Job from One2Call's top man.