How to report a broken green street cabinet?
We (One2Call) are unfortunatly not responsible for the the maintenance of UK Green Street Cabinets. Openreach are responsible for the upkeep and maintenance of these, you can find contact details and links for them in the article below.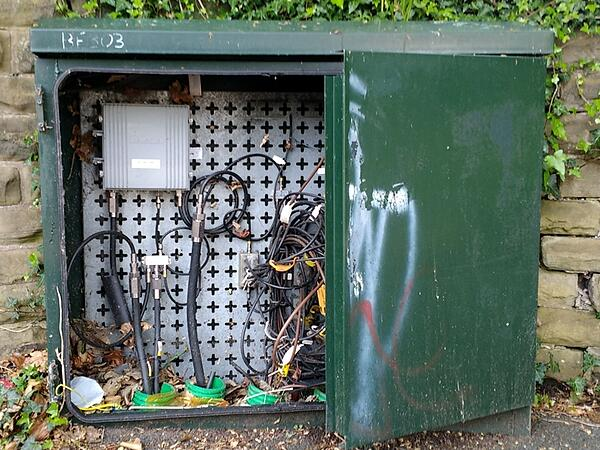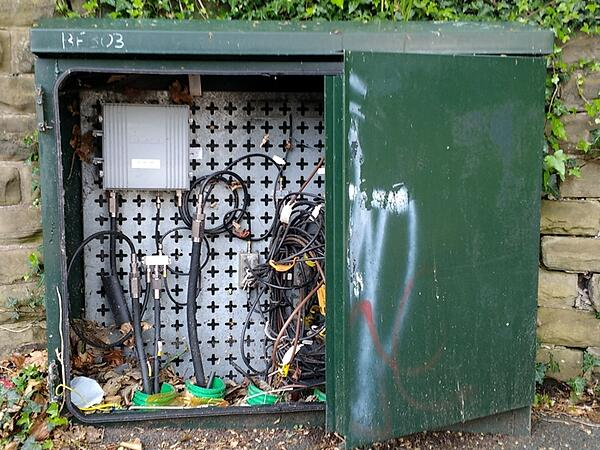 Ever since we released this unusually successful blog about what those green cabinets are that can be found in British streets we keep getting calls from well-meaning members of the public looking to report broken street cabinets to us.
Whilst it's really lovely to receive your calls, when this happens we're left feeling a bit unhelpful because this is not something we can help you with.
These cabinets are maintained by Openreach, a former BT company which is now, theoretically, independent of BT and in charge of the majority of the UK's telephone and broadband street infrastructure, including the green cabinets.
They are the ones that need to know, not us!
How to report a problem.
If you've noticed an issues with any of the following, you'll need to contact Openreach directly on 0800 023 2023 (option 1):
Damaged underground cables (typically caused by mechanical diggers in built-up areas)
Loose cables or cables dangling from telephone poles
Damaged green cabinets or cabinets with open doors
Damaged telephone poles
Loose, cracked or missing manhole covers
Unsafe Openreach worksites
Regarding green cabinets specifically, they all should have a code number on somewhere (3 letters, 3 numbers or similar), and this would help Openreach greatly if you can give them this info as well.
Please only click the link to fill out the form below if you are aware we are not responsible for and are unable to report Green Street Cabinets on your behalf.
Please be aware that we are not responsible for and are unable to report Green Street Cabinets on your behalf.
John Griffiths, Acclaimed Family Law
Personal touch ,easy to deal with ,thank you.
Hannah, Sutton McGrath Hartley
Easy to get in touch with, very efficient in responding and quick to provide assistance.
Jane Furness, Barca Leeds
Very quick to respond to problem when reported- very helpful.