Case Study: Power Control
A need to improve access security and communications leads to an integrated and more flexible solution.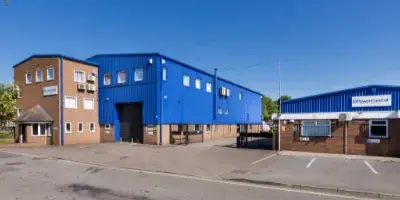 One2Call Cloud Managed and Hosted 3CX Pro Edition

 

On-premise Session Border Controller (SBC)

 

Fanvil X5U desk phone

 

Fanvil X6 desk phone

 

Fanvil X7 Executive Touch Screen

 

Yealink W53P DECT bundle

 

Yealink CP930W Conference Phone with 3.1" touchscreen

 

Bluetooth headsets

 

Phone system installation, config & training

 

Managed SIP number porting

 
Paxton Net2 Pro Server

 

Paxton Net2 ACU

 

Paxton Net2 Entry Panel

 

Paxton Net2 Entry Touch Panel

 

Paxton Net2 Vandal Resistant Panel

 

Installation, configuration and commissioning.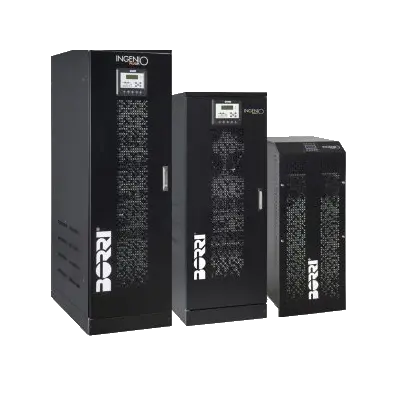 Power Control Ltd provides emergency and backup power solutions to businesses all over the globe, including hospitals, data centres, utilities and manufacturing facilities. 
Their main focus is UPS or Uninterruptable Power Supplies which are used to smooth out otherwise damaging power spikes and provide an instant power failover in the event of total power loss. 
From their headquarters in Eckington, North Derbyshire, they supply prestigious names such as Kew Gardens, Oxford University, East Midlands Airport, Marks & Spencer and McVitie's. 
You can learn more about Power Control at https://powercontrol.co.uk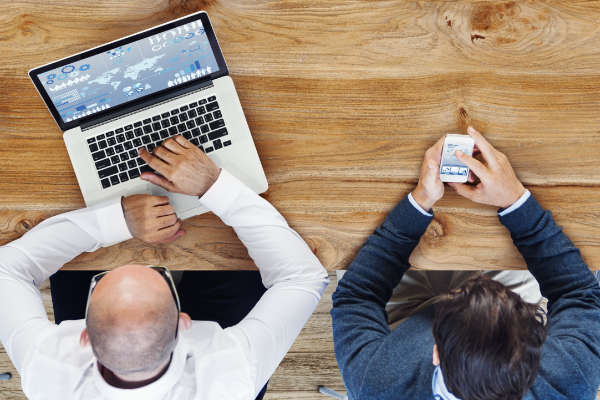 Power Control had already been a long-term customer of One2Call who had been providing several fibre leased line connections and maintaining their Avaya on-site PBX for many years. 
When the need arose to improve perimeter security at a few key points, they approached One2Call for their expert advice.  As the discussion moved to the ability to remotely monitor access at the main gate, the issue of the ageing Avaya phone system came up. 
Whilst it had been a long and faithful servant to Power Control, it had in many ways become a constraint rather than a benefit. With Avaya still locked into the old telephony model of restricting systems to their own expensive handsets and charging a licence fee for every additional feature, such as extra handsets or smartphone apps, Power Control's Avaya had become restricting and expensive. 
With potentially expensive extra costs from Avaya simply to allow Power Control users to remotely view and control access to the main gate, One2Call spotted a better solution.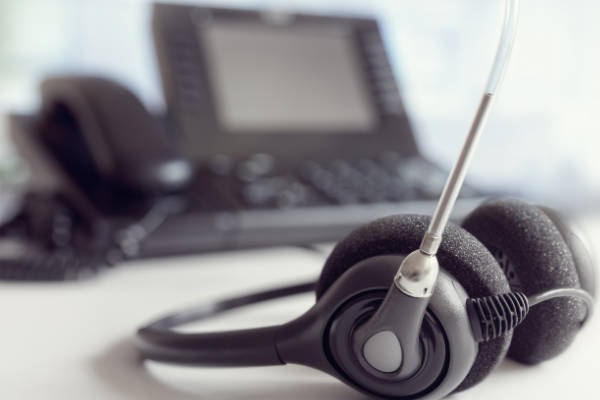 Business Voice
Replacing Avaya with 3CX for a more flexible, more integrated and more cost-effective solution.
3CX is an award-winning business communications platform built on a different model.  They focus entirely on the software, leaving it's user to pick and choose from a number of options when it comes to hosting, handsets and integrations. It also has a simple licensing model, with 3 simple feature packages at a single fee. No extra fees for extensions, handsets, apps or updates. 
This meant that integrating the video door entry system would be seamless, and because 3CX integrates with a number of handset providers, video handsets are much cheaper than the Avaya alternatives. Even if you didn't want to use a video handset, with 3CX a smartphone or internet browser can be used for no extra cost. 
As a Platinum 3CX Partner One2Call works extensively with 3CX and has developed its own fully-managed 3CX solution which gives the customer all the feature benefits of 3CX without having to worry about any other thing. Licensing, hosting, SIP trunks, maintenance and management are all included for a set monthly price. 
This option was especially enticing for Power Control because of the freedom it would give them to allow their teams to be more mobile.  With Avaya they had to constantly juggle expensive remote user licences to enable staff to call via mobile or from home.  With the 3CX extensions are unlimited and free, and every user can have a deskphone, web app and smartphone app for no extra cost, and video calling is enabled for free too. 
What's more, with their Avaya PBX also using end-of-life ISDN lines, a move to cloud had to take place at some point anyway. It might as well be now!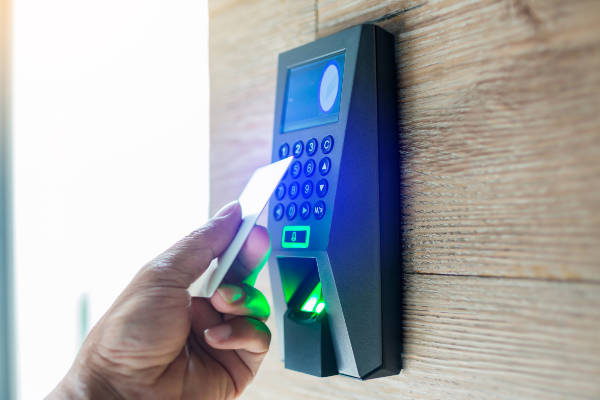 Access Control
Video-enabled intercom intgrated into the phone system gives greater security and visibility, from anywhere.
With suppliers' and their own delivery trucks constantly coming and going from their site Power Control needed a way to better control access than a crackly phone call to an office that couldn't see the gate. 
They also wanted to improve security on two essential doors that were easily accessible to anyone on site, but generally left unlocked. 
One2Call recommended a small Paxton Net 2 system that would allow all 3 doors to be properly controlled and monitored. 
At the main gate, which is also accessible from the road, One2Call recommended a vandal-resistant panel with an integrated camera, microphone and speaker.  This would integrate with the 3CX system to allow video phone users to receive incoming video calls from their desks (or even from their smartphones or laptops at home) and gain sufficient proof of identity to remotely release the gate. 
For the main reception door to which visitors would go once past the gate, One2Call recommended a standard touch panel, which would also allow voice and video calling to the offices above. 
For the final secure door, a door only to be used by Power Control employees, a standard control panel was fitted, allowing staff access via their key fob.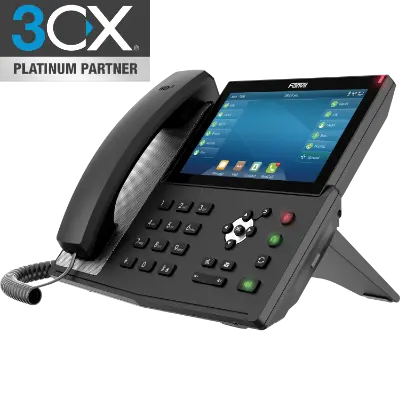 If for whatever reason, Power Control need all office staff to stay away from the office, this no longer means the business grinds to a halt! 
Visitors can still be processed quickly and efficiently when they arrive, and with video, the visitor wouldn't even know if they were talking to someone in the office or at home! 
Security is improved throughout the complex, with access to areas containing valuable and confidential data strictly controlled. 
Power Control also used the implementation of the new 3CX system to upgrade their conferencing facilities with a wireless conference phone than can be used anywhere that there's a wifi connection. This encourages teams to collaborate anywhere they need to, and with video collaboration available for free with every extension, this isn't even limited to people in the office. 
James, Proove Restaurant
Very helpful, did exactly what I needed.
Christina, Wildes Education
Adam was really polite and respectful of the fact that I don't know a lot about computers and software.
Pete Richardson, DALP
Always provide very prompt support. Excellent.