Clicking an Email Link shuts down a Police Department
Recently the US San Bernardino County (California) Sheriff's Department fell victim to a Cyber Attack, efforts to restore all of its systems are still ongoing more than 2 weeks after the attack. Insiders informed ABC Eyewitness News that the Cyber Attack likely originated from a malicious hyperlink in an email, which led to the encryption of numerous departmental systems. Though the data was able to be recovered, the department took the precaution of shutting down the majority of its systems, including email, internet, and computers in many department vehicles, to ensure no further security threats persisted whilst an investigation took place.
In light of the new protocols, police officers have reverted to traditional methods of communication, such as calling or radioing their local dispatch for information on license plates or suspect backgrounds. The department has assured the local community that safety operations remain unaffected, with deputies still able to run background checks and respond to calls. A cyber forensic investigation is being conducted by the county to determine the full impact on operations before the system is fully reinstated.
While county officials have not confirmed whether a ransom was paid, such attacks are becoming increasingly common. Situations such as this highlights the cost, both financial and operationally, and the potential impact on public services, these same risks could extend to patient care in hospitals if similar attacks took place. Businesses without the necessary protection from such attacks should be extremely vigilant when opening attachments or clicking on links, even if they seem familiar or harmless. We have a video which explains many of the common methods of phishing attacks and some ways in which you can spot them, however it is important to note that phishing and social engineering attacks are becoming more complex and harder to spot for many people who do not know the signs to look for.
At One2Call we can provide Advanced Email Threat Detection that proactively monitors all incoming and outgoing email, using artificial intelligence, to spot phishing emails, malicious links, impersonation attacks, suspicious text in emails and much more besides. It is important to note that not all phishing can occur from unknown email addresses or attackers attempting to impersonate a 3rd party brand or user, sometimes they can come from a 3rd party who has already been infected by which a malicious attacker is using their emails, intercepting and responding to emails before the user is aware. In these cases it is important that services such as Active Email Threat Protection can monitor for language in emails to be able to alert a user to potentially unusual or malicious activity. Find out more about Active Email Threat Protection at the link below, or contact us to find out more about how One2Call can ensure that your business is Cyber Secure.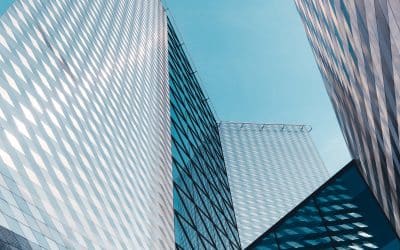 The notorious cyber crime syndicate, believed to be stationed in Russia, known as the Clop group, has sent an ominous warning to victims of a recent global cyber attack. In a message posted on the dark web, the group has urged those impacted by the MOVEit hack to...
read more
Kevin Wood, IT Consultant
As with all dealings with One2Call this has happened speedily and courteously. Thank you as always.
Mark, Modern Creatives
Speed of response and excellent customer service, we like working with smaller local suppliers rather than faceless national providers for these reasons.
Cliff College
It's clear that Jordon prioritized our needs as a College. He took on a task that wasn't easy and sorted it quickly.