Google Authenticator for 2FA/MFA Codes adds Cloud Syncing
Nearly 13 years after its launch, Google Authenticator has finally introduced a much-requested feature, allowing users to sync their two-factor authentication (2FA) codes with their Google accounts. The latest update enables a smoother transition when setting up a new phone, as Authenticator will be ready for use without the need for an additional setup process. In the event of a lost or stolen phone, or for those user who use multiple devices, users will now have an easier time regaining access to their accounts from another device, thanks to the latest cloud syncing update.
Cloud Syncing for 2FA is not a new feature for many other services, cloud syncing has already been incorporated into other 2FA tools such as Microsoft Authenticator, Authy & Password Managers such as MyGlue, 1Password & even the in built password manager on iOS & macOS devices. However, Google has taken its time to implement it in Authenticator, which originally launched in 2010.
Christiaan Brand, a Google representative, wrote in a blog post that one of the key challenges users faced in the past was managing lost or stolen devices with Google Authenticator installed. The new update aims to tackle this issue by storing one-time codes securely in users' Google accounts, increasing both convenience and security. To enable cloud syncing, users must update to the latest version of the Authenticator app for Android and iOS.
While cloud syncing of one-time passcodes could potentially make Google accounts more enticing for malicious actors, many business IT support personnel, cyber security professionals & MSP's (such as ourselves) are breathing a sigh of relief, as this much-needed update makes one-time codes more user-friendly and accessible to a wider audience.
Authenticator Apps such as Google Authenticator and Password Manages which include this feature are generally considered safer than relying on SMS codes, which many are not aware could be prone to SIM Swap hijacking. Alongside this update, Google Authenticator has also adopted a new logo, replacing the dull vault design with a colourful asterisk, signifying the app's continued importance in internet security today.
At One2Call we provide customers with a wide range of Multi-Factor Authentication services dependent on their need;
MyGlue
MyGlue is a Password Manager designed for businesses to keep all of their shared business and individual user accounts safe and secure. MyGlue also includes the ability to store 2FA/MFA codes to access across multiple devices and allowing or restricting which team members can access different accounts.
Duo
Duo (by Cisco) provides businesses and IT Professionals an increased level of control over employee authentication. Duo can be accessed from authorised devices such as Smartphones or Tablets and provide added authentication over access to Microsoft Accounts and other Web Accounts, however it can also be used for additional authentication to user machines such as PC's or Laptops, as well as Server Authentication for users. Duo can also provide additional features such as Device Trust, to ensure that devices that are being used to access accounts meet a businesses standards, such as Cyber Security Applications and Policies, Computer and Security Updates, Trusted Apps and also can limit authentication based on access location.
If you would like to find out more about how multi-factor authentication can help secure you business, contact us and one of our experts will reach out to your to discuss your business needs.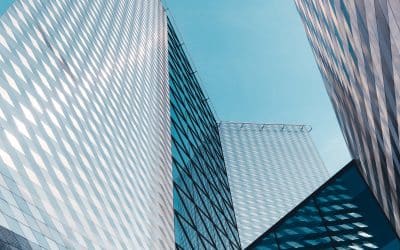 The notorious cyber crime syndicate, believed to be stationed in Russia, known as the Clop group, has sent an ominous warning to victims of a recent global cyber attack. In a message posted on the dark web, the group has urged those impacted by the MOVEit hack to...
read more
Annette, Logo Leisurewear
Happy with excellent service by Pawel and Adam getting my new PC just as I need it to be set up. Thanks.
Jane, Barca Leeds
Very quick at responding to problems – keep you updated – easy to deal with – very happy with the service !
Laura Benfield, ERSA
Absolutely spot on from start to finish, thank you to Ryan and Nick. You make my life easier!