New Cyber Alert – New Nexus Trojan on Android, Attacking Mobile Banking Accounts
The new Android trojan is being spread through phishing pages disguised as legitimate websites called YouTube Vanced. The botnet, named Nexus, was first made available on a forum in January 2023 for a monthly fee of $3,000 and was described as a "very new" project under "continuous development".  With the rise of the malware-as-a-service model, more hackers are gaining access to this malware by paying for access to additional malware. Once the Nexus trojan infiltrates a victim's bank accounts, it can drain and steal funds through overlay attacks, where a fake version of a legitimate banking app is superimposed on top of it.  
What is the Nexus Trojan Malware? 
Capable of operating covertly, the Nexus trojan can avoid detection and security measures. Once installed on a device, it has the ability to intercept and log sensitive information including login credentials, credit card details, and other financial data. The trojan can even copy, log and forward two-factor authentication codes, whether they are sent via text or from the Google Authenticator app. Additionally, it can delete text messages received on the infected device, halt the 2-factor authentication stealer module, and regularly update itself by communicating with a command-and-control server controlled by cyber criminals. 
How Can you Protect Yourself? 
Implementing Mobile Device Management (MDM), paired with advanced Sign On Authentication tools such as Duo, you can ensure that your mobile devices will be protected from the latest Cyber Threats. Mobile Device Management can ensure that; only Authorised Applications can be downloaded, only specific applications have access to phone features such as clipboard, screen recording, camera & more, protecting your sensitive business information from being accessed by unauthorised applications or malware. Duo authentication also ensures that many of your business applications are protected from unauthorised access by adding in a secondary security step that is not vulnerable to these common authentication code stealer methods.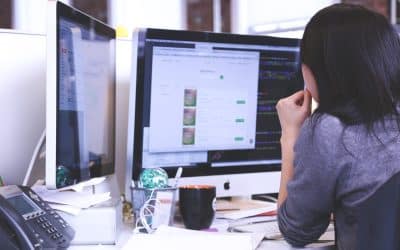 As the digital landscape evolves, so too do the threats that loom within it. Cyber Security measures are ever-improving, but in the cat-and-mouse game of the online world, hackers often still manage to gain the upper hand. The latest strategy in their arsenal? Supply...
read more
Annette, Blastcom
Ryan was very helpful and sorted out the problem for me.
James, Proove Restaurant
Very helpful, did exactly what I needed.
Mick, Utility 360
They're always so helpful and nothing is ever too much trouble!