One2Call Honour the UK's Nurses this International Nurses Day
May 12th is International Nurses Day and we have a huge amount to thank the nation's nurses for. From the A&E front line, to the Vaccine Centre, Cancer & Critical Care, to Care Homes, our nations nurses have displayed bravery, skill, compassion, and unwavering dedication to help the nation. For this year's #NurseDay, One2Call would like to highlight the often unsung role that our elderly care nurses play in giving the older generation the best possible quality of life in their later years.
During the pandemic, elderly care was characterised by long shifts and extraordinary challenges. Nurses like Alison Mulligan, an infection control nurse, acted fast and stayed ahead of the virus, ensuring no infections were recorded in her care home. On the other hand, Linda Graham, another dedicated nurse, remained positive about the future, adapting to new technology and behaviours to offer better care. One2Call's IT Support, Cyber Security, and CCTV & Building Access Solutions (which include Thermographic Temperature Screening) have been instrumental in helping care homes navigate unprecedented times, protecting sensitive patient information, and maintaining a secure environment for staff and residents alike.
Maria Mallaband Care Group (MMCG), one of the UK's leading independent care home providers, is an excellent example of a Care Home group that invests in staff development and retention, whilst also investing in the latest technology to assist them in the daily operation and ensure the security (Physical & Cyber Security) of their residents and staff. Many of their care practitioners have remained with the Group for over five years, and their Nursing Trainee Associate University Programme is Ofsted rated as 'outstanding'. One2Call is proud to provide support services to MMCG, helping them cultivate the next generation of nurses. With advanced IT infrastructure and security measures, One2Call is committed to ensuring that care homes like MMCG can continue to deliver exceptional care and support for their residents.
As we celebrate International Nurses Day, let us join One2Call in raising a glass to all our nurses, while giving a special tip of the cap to our dedicated, hard-working elderly care nurses who care for our family members in later life when we may be unable to ourselves. By providing essential services that allow care homes to operate safely and efficiently, One2Call is contributing to a brighter, healthier future for all.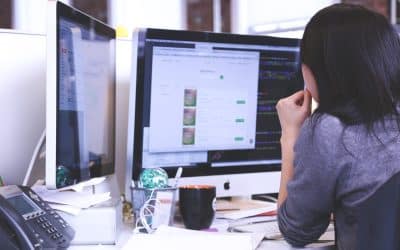 As the digital landscape evolves, so too do the threats that loom within it. Cyber Security measures are ever-improving, but in the cat-and-mouse game of the online world, hackers often still manage to gain the upper hand. The latest strategy in their arsenal? Supply...
read more
Emily Laycock, CFS Formations
Very friendly and helpful over the telephone. Engineers worked fast to fix our issues.
Mark, Modern Creatives
Local, extremely helpful, prompt. Quick to react when there have been issues (not caused by One2call). Have recommended in the past to clients.
UK Steel
Very quick response on most of our issues. O2C look after us and keep us posted on progress with tickets.