Which devices can access your business and it's data?
Introduction.
Business spaces are rapidly becoming much more flexible. Workers are no longer tied to a desk and their devices tethered to a cable. Both staff and visitors flow in and out of the business constantly, and expect to connect to a reliable local network when they do so.
But this can bring with it some issues.
How can you ensure the devices that are on your network are secure, or not bringing risks with them. And how do you ensure your authorised staff have access only to the data they need as they float between locations?
The old adage is that what you don't know can't hurt you. But in cyber security the opposite is true. What you don't know is most likely to hurt you!
If I asked you how many devices are connected to your network right now, would you know? You could probably take a good guess at how many desktops and laptops you have in the business, but what about mobiles? How many people have a business device and their own device? If they know the wifi password what's to stop them connecting both? And did you remember to include deskphones, printers, payment terminals, CCTV cameras and access control points? And what about the wifi access points themselves?
With so many devices already connected, and the number of devices likely to increase in future as everything becomes connected, from hoovers and mowers to kettles and toilets, knowing and controlling exactly what devices are on your business network is only going to become more important.
That's why network visibility is so important for all businesses.
How to get network visibility.
Finding out what devices are connected to your network is pretty easy, and you don't even need special permissions to do so.
However, in order to properly understand and actively manage your network, both for security and efficiency purposes, you need visibility of much more than just what devices are connected right now.
The right network visibility tools will give you much more depth of information, and greater powers over the network itself.
Desirable network visibility data:
Total number of connected device.
Which network each device is connected to (eg. secure internal or public wifi)
Historical device connectivity data
Device action history (to spot errant behaviour)
Bandwidth usage for each device (spikes can indicate misuse)
Authorisation method/profile used
Desirable network management tools:
Kick devices off the network
Set time-out limits for network access.
Blacklist devices.
Device discovery and notification.
Enforce more restrictive policies for newly discovered devices.
Restrict bandwidth (eg reserve bandwidth for business use).
Encrypted vs unencrypted traffic visibility.
Application use visibility
Set device policies for easier network management.
Having the right Network Visibility or Network Management tools or services gives you greater control over your business network, and the data that flows within,
By adding visibility, and then control, you greatly increase the security of your network and your ability to apply those all important policy controls.
We can help:
Our network management experts can help bring network visibility to your network.
I now understand…
Why it is important to know what devices are connected to my business network.
What network visibility is and how it can help with cyber security.
Request for your
Cyber Summmer FREEBIES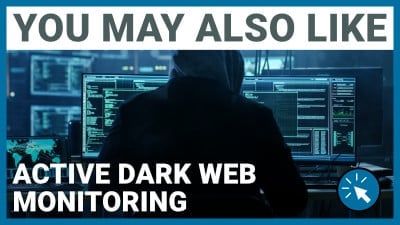 Pauline, Khepera Business Park
Tenant is very satisfied. They were impressed by Adam's knowledge and helpfulness.
Adact Medical
You would think after using One2Call for over a decade I could have found a better Service Provider.
Paul D, AJ Marshall
Can contact support quickly, & visiting engineers communicative & polite/friendly.