UK to test Emergency Alert System on April 23rd 2023
The UK government will conduct a nationwide test of the country's emergency alert service at 3 pm on Sunday, 23 April. The trial, which follows pilot tests in East Suffolk and Reading, aims to ensure that people can recognise real alerts and know how to respond during life-threatening emergencies such as extreme weather events. During the test, messages will appear on mobile phones across the country, accompanied by a sound and vibration that will cease automatically after 10 seconds. Users will only need to tap "OK" or swipe away the notification, with no further action required. The alert will sound even if a person's phone is on silent mode. Similar services are already in use in the US, Canada, and Japan.
Public Feedback Crucial for Future Alert Impact
Cabinet Office minister Oliver Dowden emphasised the importance of the alert, stating that it could one day "be the sound that saves your life." However, alerts are expected to be sent infrequently, only when there is an immediate threat to life, which means that it may be months or years before people receive one. Assistant Chief Constable Owen Weatherill of the National Police Chiefs' Council said emergency services would "listen carefully to public feedback" from the test to ensure any future alerts have "a positive impact."
Concerns and Advice for Various Groups
There are concerns that the alert may be harmful to victims of domestic abuse who have concealed phones hidden from their abusers. The government is working with organisations focusing on vulnerable women and girls to ensure they are not adversely affected. People who need their phones to remain concealed can opt-out of the system or turn off their phones before the test. The RAC has also raised concerns about the alert causing panic for drivers, especially on a Sunday when more inexperienced drivers are on the road. The government advises drivers not to look at or touch their phones while driving, and to find a "safe and legal" place to stop before reading the message. The test will coincide with some Premier League football matches and the London Marathon, with authorities working to minimise the impact on major events.
How will this impact you or your business?
As this test occurs on a Sunday, many business users will see this alert on business devices, however it is not expected to cause much concern. If you would like to opt out of Emergency Alerts on your business devices, you can do so by going to Settings – Emergency Alerts on Android (Exact menu location may vary) or Settings – Notifications and scroll to the bottom for Emergency and Severe Alerts on iOS/iPhone.
Click the link below to find out more about One2Call's Business Mobile Services, we work with all major networks and smartphone manufacturers to provide you the best devices and service, we can also assist with mobile device management, deployment and security. If would like to find out more about Business Mobiles from One2Call contact us today.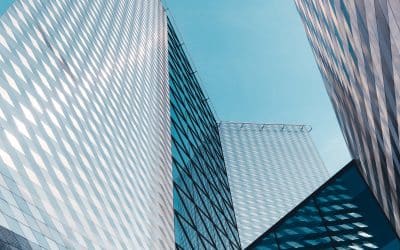 The notorious cyber crime syndicate, believed to be stationed in Russia, known as the Clop group, has sent an ominous warning to victims of a recent global cyber attack. In a message posted on the dark web, the group has urged those impacted by the MOVEit hack to...
read more
Emily Laycock, CFS Formations
Very friendly and helpful over the telephone. Engineers worked fast to fix our issues.
Dawn Brown, V & P Solutions
Fast, efficient service – problem was quickly resolved.
Kevin Wood, IT Consultant
The service from Jack has been 110% throughout in line with the excellent service I've received since discovering One2Call. Thanks Jack and all.