(Updated 14/04/23 – 16:00BST) Western Digital Suffers Cyber Attack and Takes Down MyCloud Service
UPDATE 14/04/23 – 16:00BST: Hackers who breached Western Digital claim to have stolen around 10 terabytes of data, including customer information, and are demanding a minimum 8-figure ransom to prevent its publication. According to an article on popular Technology News website TechCrunch, the hackers have provided evidence, such as a files digitally signed with the company's certificate and phone numbers belonging to executives. They also claim to have accessed the company's SAP Backoffice and Microsoft Azure tenant by exploiting vulnerabilities Western Digital had not secured. At the time of writing this update, Western Digital has not yet commented hacker's claims or confirmed any details, the hackers threaten to publish the stolen data on the Alphv ransomware gang website if their demands are not met.
UPDATE 13/04/23 – 10:00BST: After being unavailable for more than a week, Western Digital MyCloud access has now been restored to all users. The WD Status Page only states "Services are back online and fully operational.", no further updates have been given to the extent of the issue and if WD or User data could have been impacted by the Cyber Security vulnerability.
Western Digital (WD) has taken its My Cloud consumer cloud file storage access and backup service offline following their disclosure of a security breach last week. The company identified a network security incident on March 26, in which an unauthorised third party gained access to their systems. Although the investigation is still ongoing, WD confirmed data was taken but is yet to determine the extent of the leak. WD are working with law enforcement and external security experts to address the issue.
In response to the breach, WD has taken many of its systems and services offline, including the My Cloud service which was inaccessible at the time of writing this article. The company has apologised for the inconvenience caused and has informed customers that they are working to restore the service as soon as possible. Local file access to My Cloud compatible devices via Windows or Mac machines on a local network (such as within the home or office the devices are located) has been restored, however remote access through My Cloud applications remains unavailable.
Western Digital's My Cloud has been a popular private alternative to other cloud services from; Apple, Google, Microsoft, Dropbox and more for over a decade. However, recently the company's revenue has suffered due to the shift from spinning hard disk drives (HDD) to SSDs, declining SSD prices, paired with the availability of Open Source NAS and remote access file storage solutions, as well as businesses transitioning to Managed Backup Solutions such as the backup services One2call offer. As a result, easy to use and set up services like My Cloud have become crucial for WD's consumer market, representing 39% of their total revenue in January, despite a 36% decline compared to the previous year.
The future of WD My Cloud remains uncertain, as Western Digital has not provided a timeline for restoring the service to its customers. The company is currently focused on remediating the cyber security incident, which may continue to disrupt their operations. While they actively work to restore impacted infrastructure and services, they also plan to take additional steps as appropriate, indicating that they are still investigating the situation but are doing their best to resolve it and communicate information from the breach with their customers. Western Digital has also reiterated the recommended industry standard that people and businesses have a comprehensive 3, 2, 1 Backup Solution, we would also recommend that for businesses that use Cloud Storage as their primary File Storage Solution, that they also implement a Cloud to Cloud backup solution.
If you would like to find out more about One2Call's Network Storage, Cloud Storage and Backup Solutions, including how we can help your business ensure that it has a comprehensive 3, 2, 1 Backup Solution in place (including Cloud-to-Cloud Backup and Immutable Backups) and a restoration plan to ensure that your business can quickly recover in the event of a loss of data, please reach out to us to find out more.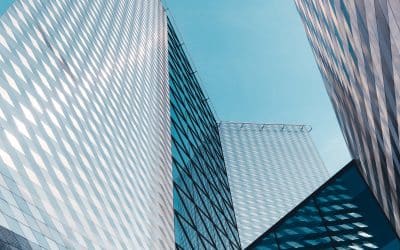 The notorious cyber crime syndicate, believed to be stationed in Russia, known as the Clop group, has sent an ominous warning to victims of a recent global cyber attack. In a message posted on the dark web, the group has urged those impacted by the MOVEit hack to...
read more
LFP Financial Planning
Excellent speedy service! Thank you for your help.
Daniel, Motorfinity
Our move and installation of new IT infrastructure and phone systems couldn't have been any smoother. The advice we had and technical guidance and support meant we felt totally at ease. Would definitely recommend One2call!
Harry Lynford, Image Data
Great service and very helpful.