Do I need a license to play hold music on my phone system?
As soon as music is created it automatically has copyright, and unless the artist has deliberately relinquished that copyright, that means that, as a UK business, you will need to pay the artist in one way or another to use that music.
In this article we're going to quickly run through the different ways you can enable your business to play music legally through your phone system, including the ways you can do this for free.
Playing pop music through your phone system?
The bad news is that, if you've just connected your favourite playlist to your phone system without acquiring the right licensing, then you're breaking the law.
The good news is that it's just got a whole lot easier to get the right licensing.
That's because the two organisations you need to gain licenses from have combined together to make for a simpler service. You will still need 2 licenses, but you can now get them from one place, and pay for them on one bill.
Getting the right licenses.
The licenses you will need are:
a

PRS (Performing Rights Society) for Music Licence, which allows for music to be played aloud (and yes, they deem a phone's hold system to be live performance)
a

PPL (Phonographic Performance Ltd), which a distributes money to the copyright owners.
Both licenses can now be purchased from PPL PRS Ltd via their website.
Both PRS and PPL have a specific licence to cover hold music on telephone systems. If you also play music live over speakers you will need separate licenses, but just to cover your telephone system music on hold, you will need the following licenses:
See more about Free On Hold Music Here:
Fill in this form to enquire about receiving a free collection of On Hold Music. Or alternativly ask us for more information.
Attribution
Whilst you are under no obligation to attribute these tracks, it's always nice to give back to the artists who created these tracks by sharing links to their tracks or artists page on your website or social media channels if possible.
I've included links below to all the tracks and artists so you can check the licensing for your records and provide attribution links if you so wish.
Voiceover
If you would like to add professionally voiced promotional messages to your on-hold music, One2Call has relationships with several professional voice artists and can provide this is a full service:
Your words spoken by your choice of professional voice artists.
Mixed over your chosen Public Domain music and provided as a single file.
Files provided in a format compatible with your phone system (where specs available).
Email

[email protected]

with your script to get the ball rolling.
How much will it cost me?
As you can see the tariff sheets above the licenses are banded according to the number of lines your system has.
Remember, number of lines does not equate to number of extensions (eg handsets). A system can have hundreds of handsets and only a few actual lines. The number of lines dictates how many simultaneous outbound calls you can have, which is presumably why these societies have chosen "call capacity" as their licence measure.
Telecom jargon can also make it a bit harder to figure this out, but in general the following would constitute 1 line:
Each analogue line.
Each channel on an analogue multiline.
Each channel of ISDN.
Each SIP Trunk or SIP Trunk channel.
In general, you will be paying a rental fee for the provision of the phone lines, so your telecoms provider or your most recent bill is probably the best place to go for this information, but as the licence itself states, if you're using an IP network or VOIP (Voice Over IP) your number of actual lines can be hidden or misleading (for instance, many cloud-based systems paid for on a per user rental do often provide a line per user).
The best thing to do is ask your system provider or maintainer what the maximum number of simultaneous calls you can make right now is. Don't ask about system capacity because many phone systems can be expanded to 1000s of lines with additional licensing, so system capacity does not relate directly to how your system is set up right now.
Once you've got your licence sorted out though, you're pretty much ready to upload that *insert popular musician's name here* album and help your customer's wait on hold be that little bit less annoying!
What about Royalty Free music?
It's so easy to make, record and distribute music these days that there are many, many websites offering what they term "royalty free" music for use in YouTube videos and the like.
However, you shouldn't be misled into thinking "royalty free" is the same as "free". It isn't. What it generally means is that there isn't a repeat fee for using the music over and over again; you just pay once up front for the right to keep using it.
That said, some royalty free music is really quite good and worth the £50 or so you're likely to have to pay for the licence.
Here are some popular sites where you can find royalty free music for a small fee:
What about classical music, isn't that copyright free?
Well, sort of yes, sort of no!
It is true that the copyright on the original written music does expire, usually around 70 years after the composer has died. However, that only covers the PRS element. Any sound recording made within the last 50 years or so (which is basically every recording of a decent quality) will have a copyright on the sound recording itself, and so will still require a PPL licence to play it.
For us it's probably not worth having to research when the composer of every track died and only ever using classical music to save on the extra PRS licence!
Isn't there any way to do this for free?
If you have a high volume of calls and your customers are regularly put on hold then we think it's definitely worth getting the PRS and PPL licenses so you can make that hold experience a bit more pleasant. It's also definitely worth giving One2Call a call to discuss the ways in which we can ensure you put fewer customers on hold by handling calls differently!
However, if you just want to ensure your callers aren't faced with silence when on hold, there is a way you can do this on the cheap.
Websites like the Free Music Archive have huge lists of tracks which you can search by genre and length to get the right kind of music for your customers. However, that doesn't mean you can just download them and use them because of a tricky little thing called attribution.
The problem of attribution for hold music.
Free Music Archive offer a huge array of music using a number of different licenses that outline how you are allowed to use that content. In the vast majority of cases, these licenses allow you to use these tracks so long as you attribute the recording, That means telling your audience who and where you got the music from.
If you're using the music in a YouTube video that's easy, you just pop a link at the end of the video, but what about for use in hold music? To attribute properly you'd have to recording yourself telling the customer where you got the music from and that, frankly would sound a bit weird!
However, all it is not lost!
There is one form of licence that allows for full use of the music without attribution or any public performance licensing, and that is a CC0 Public Domain licence. This effectively means the copyright owner commits the recording to the public domain and expects nothing else from it.
Thankfully, due to the vast amount of recorded music out there these days, there are still plenty of tracks available on a Public Domain licence.
How to find completely free to use hold music.
Click here to go to the Free Music Archive

search page.
Ensure the filter on the left has Public Domain ticked.
Make any other selections on the filter, such as genre and length, and click Go.
Use the play icon to preview the music. Once you've found a track you like click on the track title link to double-check the licence type.

A track that is listed as Public Domain and is totally free to use should have the following details on the right hand column:
The Public Domain icon.
Be listed as "under a CC0 1.0 Universal Licence".
Log in and download!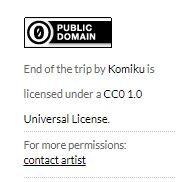 Then you're ready to go!
Although….
Depending on your phone system you may have to convert the MP3 file into a different format (usually WAV) before use. Contact your support provider for help doing this as it can be quite fiddly!
What about voice over?
There are a number of companies who will provide professional voice over artists to read your messages and combine them with appropriate background music.
One2Call offers this service for as little as £50 per message.
UK Steel
Very quick response on most of our issues. O2C look after us and keep us posted on progress with tickets.
Dawn Brown, V & P Solutions
Fast, efficient service – problem was quickly resolved.
Mark Hamilton, Gooding Group
Good communicative engineer worked away discreetly and kept me informed of progress.