Building a modern site security system to keep all aspects on your buiness safe.
Work with our experts to create internal and exteernal safety.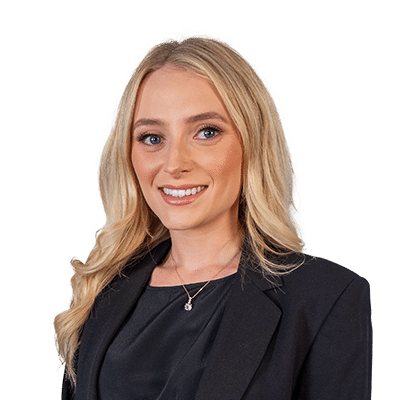 Increase

d

 vigilance

, 

r

educed 

admin

 and g

o

-anywhere site security

.
Modern premises security systems can provide powerful automations and business intelligence, but deterring theft and vandalism and keeping staff safe is still the core function of any security camera solution.
Thankfully, our advanced visual security systems can fulfil both roles at the same time. Advances in technology mean our CCTV for premises security is better than ever, offering increased vigilance, improved detection and lower admin costs.
Traditional pain points for the system administrator are eliminated with advanced security cameras and smart software, much of which can be installed onto existing infrastructure: 
Difficult to monitor areas?
Radar technology detects movement at long range and in complex environments.  

I

llegal dumping

 on site?

Use Advanced Number Plate Recognition (ANPR) to detect and log vehicles in suspect areas.  

Loitering and susp

icious

 behaviour?

CCTV with audio sounds escalating voice warnings to mimic human monitoring.
No coverage at remote sites?

Mains free CCTV uses solar & battery for power and 4G for network connection. 

Trees and shadows triggering alerts?

Artificial Inteligence powered software reduces false alarms by up to 90%. 

Speak to us about your Business CCTV requirements.
Read on to learn more about how our advanced CCTV systems can improve your site security. 
Strong perimeter security has been the basis of keeping people and assets safe and secure since Medi
e
val t
i
mes. 
Thankfully
 our modern per
i
m
e
ter security technology allows us to maintain a strong external border virtually, without the need for walls and moats!
Security Radar
By locating and tracking up to 32 people per radar at up to 60 metres, regardless of weather conditions, security radar is an invaluable tool in ensuring perimeter security.  
Security radar is ideal for:  
Large exposed spaces

 

Where multi-camera deployment is difficult 
Environments too complex for visual coverage

 

Busy environments.

 

Minimising capture of personal data (GDPR).

 
Where visual confirmation is required security radars can be linked with up to 4 PTZ (Pan, Tilt, Zoom) cameras.  Based on data from the radar a the PTZ is triggered to pan straight to the correct location, triggering video recording alerts if needed. The radar and PTZ do not need to be mounted together, so the best location for accuracy can be chosen. 
Thermal Imaging Cameras
Harsh weather conditions such as fog, smog, rain and snow, and excessively dark areas like woodland can reduce the effectiveness of visual cameras. This is where thermal imaging cameras can provide advanced perimeter security. By operating beyond the visible spectrum, sources of heat – like people and vehicles – stand out, even when no external lighting is in use. 
The benefits of Thermal Imaging cameras include:  
Unaffected by light conditions, including backlight and sun haze

 

Unaffected by weather conditions

 

Can cover longer distances than optical cameras, saving 

deployment

 costs.

 

Aids discovery 

emphasising

 warm objects like human bodies and vehicles.

 

Dual-

lens

technology means HD visual image also available.

 
Dual-lens technology is also used to create a superior thermal image by combining the thermal and optical images together.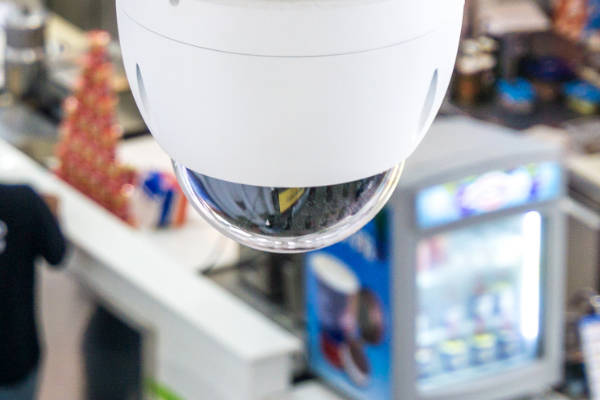 Night Vision Cameras
Crisp, clear, and even colour images can be achieved even in the darkest light with advanced night vision technology. 
Avoid the need for harsh floodlights, and track intruders even when they think they can't be seen. From cost-effective to 4MP HD and in a wide range of form factors.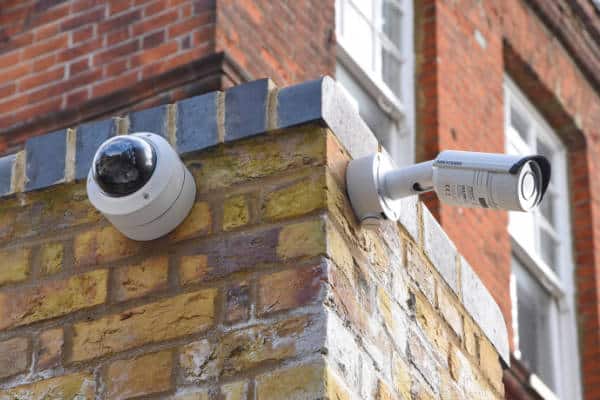 False-alarm reduction
Saves time and money by ensuring security teams are focused on investigating real threats.  
Specialist Network Video Recorders (NVRs) use AI and machine learning algorithms to help them distinguish people and vehicles from other moving objects like trees, leaves, raindrops, shadows, and more.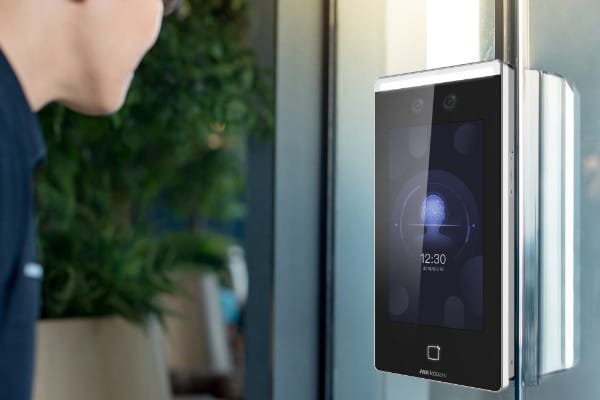 Access Control integration
For stronger security and simpler administration, integrate your CCTV and access control solutions. Manage both from a single dashboard and enable advanced features such as replacing fobs with facial recognition for increased security. 
As an independent CCTV and Access Control specialist, we're ideally placed to advise you on the best way to integrate your system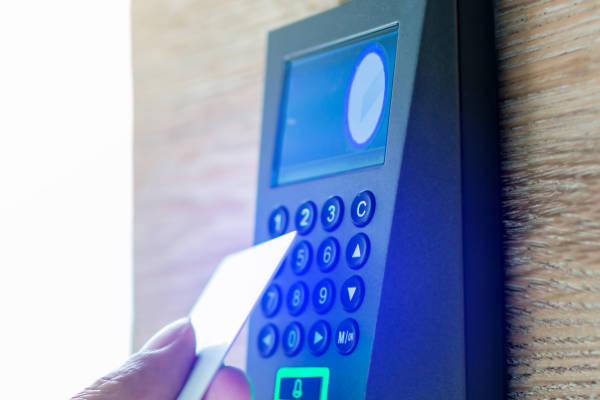 Alarm integration
Build automation into your perimeter security by allowing your intelligent CCTV solution to raise the alarm. 
The smart features and false alarm reduction of our advanced controllers means a CCTV integrated alarm system is more flexible and intelligent than most standalone alarm systems. 
Night Vision Cameras
Business premises are always most vulnerable at night. Thankfully, from full-colour night vision cameras to specialists in ultra-low-light conditions, indoor and out, we have the technology to improve visual monitoring in even the most difficult conditions. 
Full Colour Night Vision
When we describe the world around us colour is one of the most important pieces of data we choose. Now imagine a world in black and white. How would you describe the hoodie of a suspicious character or their car? This is the situation for businesses using conventional security cameras, but not for those using advances full-colour night vision cameras. 
How do colour night vision cameras work?
Two breakthroughs in hardware combine to enable colour to be captured in low light conditions. Super aperture lenses collect up to 4 times the light of conventional cameras, while the advanced sensors improve the utilisation of light and use 3D digital noise reduction for a clearer image. For the most extremely dark conditions, a motion-sensitive light is included in the camera body.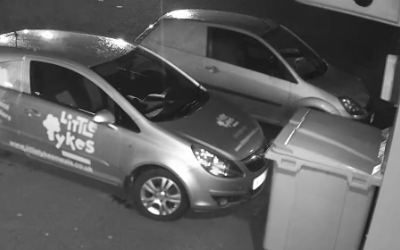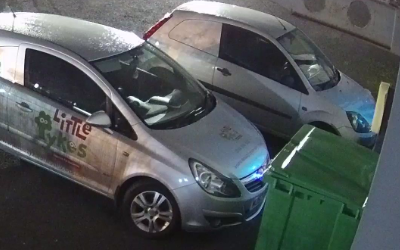 What are the benefits of colour night vision cameras?
Colour night vision cameras have many benefits over conventional cameras: 
Crucial colour data is captured, even at night

 

Clearer and richer detail than black and white

 

Avoids reflection glare, which can obscure vehicle number plates.

 

Higher likelihood of conviction following an incident

 
High resolution in ultra-low light.
An alternative advantage to seeing in colour at night is be able to see clearer for further with a high resolution, ultra-low-light solution. 
Inspired by how the human eye works, these cameras use one lens to capture the colour of objects, and another captures light details.
This creates an image clear enough to enable high-resolution imagery, even at distance. 
Key features include:
High-resolution black-and-white imagery possible at 0 Lux 
35x optical zoom for long-range video detection

 

Automatic rain wiper and defog capabilities for poor weather protection

 

Rapid focus and image capture

 

Deep learning and smart event detection enabled.

 

Up to 250m IR distance with Smart IR

 

IP67 rated for weather protection

 
Number Plate Recognition
Identifying and tracking vehicles via Automatic Number Plate Recognition (ANPR) is essential to securing and managing large, busy spaces like schools, offices, factories, warehouses and hotels. 
Monitor all vehicles with access to your site, identifying entry and exit times, parking spaces used, linger times, or encroachment on restricted areas.
Combine with a barrier to automatically restrict access to known vehicles or use to automate company car parking policies or charging.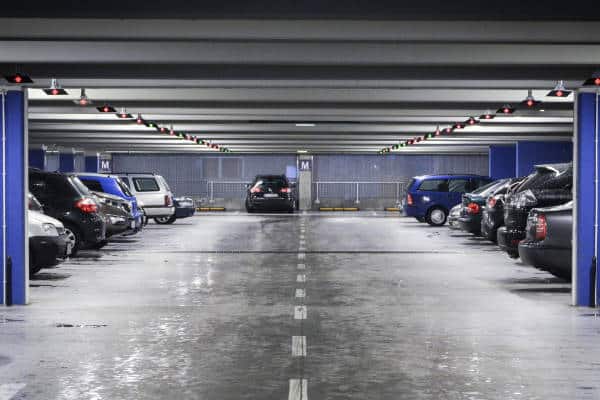 Advanced ANPR technology
Huge advances in technology mean that today's ANPR deployments rarely miss a plate, even in the harshest of conditions.  
Our ANPR systems use machine learning algorithms to improve its accuracy with every plate. By learning to recognise number plates within the camera's specific context our ANPR cameras are able to recognise more vehicle plates with higher accuracy than previous solutions. This also removes the need for very precise camera positioning and adjustment and means that plates can be recognised regardless of their country of origin. 
Our ANPR cameras come in a range of bodies and with 4MP HD resolution, special low-light detection technology and IP66 water and dust and IK10 vandal resistance ratings. 
Easy Management Controls
Our high levels of number plate monitoring and detection are great for security, but the key to unlocking efficiency gains is in our centralised management software. 
Key controls include:
Automatic entry/exit control via approved vehicle database

 

Vehicle blacklist with auto-alerting

 

Parking 

durations and overstay 

alerting

 

Configure no parking & charging periods

 

VIP list and notifications

 

Quick search from 

full or partial plate

 

Reporting dashboard 

inc

 traffic flow, entry & exit 

flow

 and average parking duration data.

 

Health monitoring 

inc

 video loss and camera loss alarms.

 
All of this keep human intervention to a minimum, saving time and money and allowing your security and land management teams to focus on other areas.
CCTV with Audio
CCTV with audio turns your security cameras into proactive and interactive deterrents to loitering, theft and vandalism. Security cameras with built-in speakers and microphones allow direct communication with people within range of the camera from any remote location.  
During unmonitored hours pre-recorded announcements are triggered and can even escalate based on compliance or non-compliance. Bright warning lights can also be triggered for additional impact. With a simple and cost-effective upgrade, CCTV with audio increases the effectiveness and flexibility of security cameras across a range of applications. 
Scenario

: Small Office or Retail Space
In 
spaces which are often unpopula
t
ed or unmonitored, or where 
live monitoring is impossible, 
CCTV with Audio 
allows greater security and interactive monitoring 
Cameras can not only make an audio warning and emit flashing light when the alarm is triggered, they also allow users to communicate directly with people within the monitored area. 
Key benefits: 
Audio broadcast can be customised

 

Two-way audio provides a proactive deterrent to prevent bad behaviour

 

Fast deployment

 

Fast audio and light reaction when alarm is triggered

 
Scenario: L

arge S

pace

 Solution
In large spaces like schools, universities, factories and warehouses CCTV with audio deployments can include a number of networked cameras equipped with loudspeakers to project across open outdoor spaces. 
Cameras and speakers are mounted separately to accommodate greater speaker volume and allow for greater flexibility (such as mounting cameras higher than speakers for a wider viewpoint).  
All cameras and speakers are IP devices and can be centrally managed on a single dashboard with networking capability for up to 500 speakers. 
Key benefits: 
Easier deployment 

than 

amplifier 

+

 camera solution

s.

 

Fast reaction from a

utomated audio warnings

.

 

Schedule audio warnings to play at regular intervals.

 

Trigger multiple alarms to

 simultaneously

 warn the wrongdoer and a

lert

 security guard

s

in other areas.

 

Map view 

allows user

s to easily find the correct speaker without needing to know the camer

a

 name

 

Announcements can be made directly from a laptop – no additional microphone needed.

 

S

upport 

for 

up to 512 Speakers 
Mains Free CCTV
Bring camera coverage to the most remote and inaccessible locations with our solar and 4G powered mains-free CCTV solution. 
With a hardy IP–rated and 4G enabled camera, solar panel with battery backup and bespoke mounting bracket in one solution, you'll be up and running in next to no time. Footage can be viewed live and monitoring and management can be done remotely from a web browser or app. 
It's the ideal way to bring connected security coverage to vulnerable areas such as farms, rural businesses, forests, campsites, construction sites and music festivals.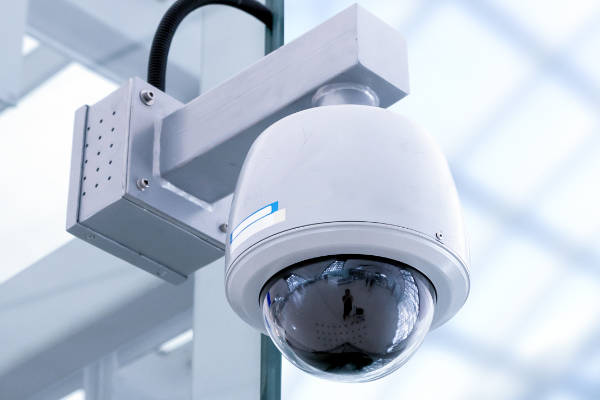 Weather-proof design
With IP67 rating against water and dust, your camera will keep on recording in the most torrential of rain and the driest of summers. It is also Level 12 rated against hurricane, and the battery pack is weather protected too. 
In the dark days of winter the battery pack and camera work together to preserve power so that a full 7 days of operation can be achieved from a full charge. And of course, the solar panel will continue to top up charge, providing power both in full sun and bright overcast conditions. 
4G connectivity
By utilising 4G data instead of ethernet or wifi connectivity this mains free CCTV solution is useful in any location where cabling is difficult. 
Because we are a broad-based technology provider One2Call can provide you with the 4G SIM that best suits your usage, configure the devices remotely, and even provide device support when needed (4G SIMs are not include with the kit itself). You stick it on a pole, we'll do the rest! 
Standalone or system-linked
Although designed as an easy-to-deploy standalone system for remote areas, our mains-free CCTV solution can just as easily be used as part of a wider network of security cameras. 
Use a 4G SIM with a static IP address (we can provide this) and the camera can act just as any other IP camera. Use several together and manage them centrally in a single dashboard, or link your new power-independent camera into your existing CCTV system. 
False Alarm Reduction
Focus only on the threats that matter with our intelligent false alarm reduction technology. 
Security systems have long used movement as a basis for triggering alerts, but movement alone is not a strong indicator of threat. Most potential security threats come in the form of a human or a vehicle, so being able to differentiate these objects from others, such as moving vegetation, rain or shadows, is vitally important. 
Our advanced false alarm reduction technologies use deep learning algorithms to train the software to properly differentiate objects of interest from others. Tens of thousands of data points were used in the training of the algorithm, leading to a similar or better level of pattern recognition than a human person. 
This in turn saves huge amounts of time and money wasted in investigating false alarms triggered by wind-blown litter, shaking leaves or reflected light. 
Scenario: How much time does false alarm reduction save?
Standard CCTV system:
Large but relatively quiet location

 

50 

alerts

 per 

24hrs.

 

3 mins to check each al

ert

 

4

 from 

the 

50 warrant further investigation

 

Investigations take 15 mins each

 

Reporting of investigations takes 

5 minutes each.

 

All alerts assumed to be false.

 
Total human intervention time per 24hr:
False alarm reduction system:
Deep learning algorithm increases accuracy by 38% 
Alerts reduced from 50 to 

31

 

Investigations reduced from 4 to 3

 
Total human intervention time per 24hr:
Total time saved per 24hr:
Much more than an hour per night is saved in this conservative scenario. That's 560 minutes (more than 9 hours) over the course of a week, and more than 20 man days over the course of a year! For larger businesses, the numbers would be even higher! 
Getting started with false alarm reduction.
Our false alarm reduction technology is powered by software hosted on a Network Video Recorder (NVR). In many cases this means existing cameras may be compatible with the upgraded system, although we would recommend upgrading to complimentary cameras at the same time. 
Cliff College
It's clear that Jordon prioritized our needs as a College. He took on a task that wasn't easy and sorted it quickly.
Annette, Logo Leisurewear
Happy with excellent service by Pawel and Adam getting my new PC just as I need it to be set up. Thanks.
Paul D, AJ Marshall
Can contact support quickly, & visiting engineers communicative & polite/friendly.