3CX v18: Top 5 NEW features.
Siri, Teams, CODECs and more. Our 5 essential new 3CX features revealed.
When One2Call became 3CX partners they were the up-and-coming new pretenders, disrupting the then comfy telecoms world with its software-first, hardware-agnostic approach to business communications. Several years and many, many happy customers later, and 3CX Is an award-winning powerhouse of the industry, offering big and small businesses alike a simple yet compelling platform from which to build a flexible and integrated approach to modern business communications across voice, chat, SMS and social channels. Constant evolution has always been a part of the 3CX approach, so it comes as no surprise that they're already reached major release 18. It's also no surprise to those, like us, who follow 3CX developments closely, that 3CX v18 comes packed with new features alongside the usual security and stability updates, user-focused tweaks and performance improvements. But 3CX releases are so packed with…stuff…that it can be difficult to see the wood from the trees. So, we decided to pick our Top 5 new features from 3CX v18, which you can read about below, or just watch our short 5 minutes long video. If, on the other hand, you like nothing better than diving face-first into the nitty-gritty, you can check out the full release notes here.
No. 5: CODEC auto-selection.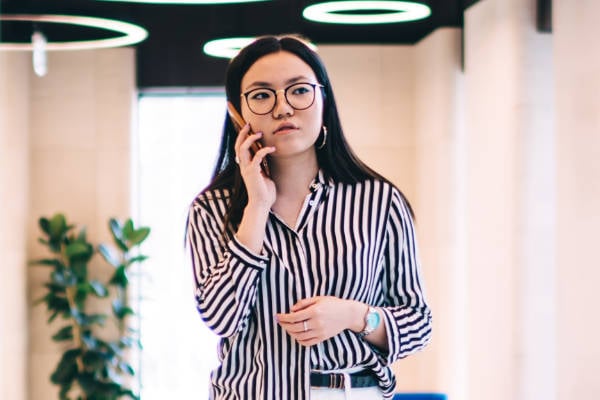 Bit of a techy one to start off with, but this feature will improve things for both users and admins. CODECs control how audio is compressed before it is transmitted. High compression is better for calls over low bandwidth channels like 3G mobile, but makes for lower audio quality. Less compression gives better audio quality, but can struggle in low bandwidth scenarios. With 3CX v18, system administrators can now choose separate CODECs for calls over local network (such as a wifi connection), or calls over the mobile 3, 4 or 5G network. They can even set a priority order for each to ensure the best possible audio quality. Previously only one CODEC could be set regardless of call type, which effectively meant that admins had to choose the CODEC based on the user with the worst connection. This new improvement will free them from this and make for much better audio quality on all calls, especially for users who continually move between wifi or mobile networks.
No. 4: Sync user images from Active Directory.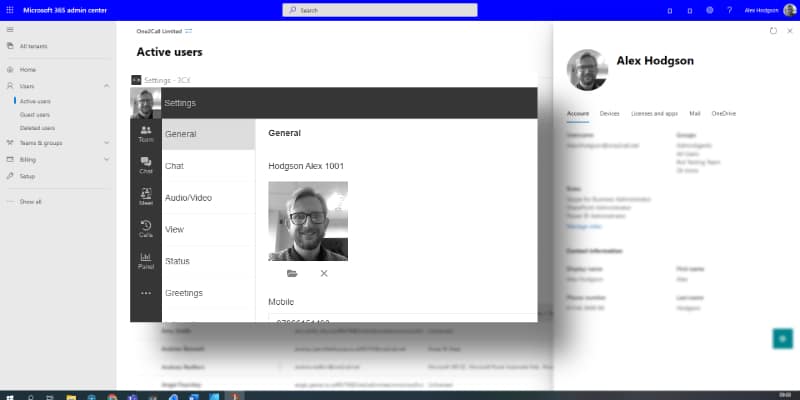 This is a feature us 3CX partners have been asking for for a long time. Before this update user images could not be updated centrally by the system administrator. Only the end-user could update their own image. This led to inconsistency in how user images were presented, or if they were added at all, which could be frustrating for businesses who value a consistent brand presentation. It was also frustrating for us as 3CX partners. When provisioning a new 3CX system for a customer we like to get everything set up exactly how the customer expects to see it before handing over, and the lack of central image administration made this tricky. With 3CX v18, because office 365 admins can add user images centrally, so too can 3CX admins. And, the images used will be consistent across both systems. In one fell swoop, 3CX v18 just saved a whole heap of time and effort for system adminstrators! And many of our customers will be particularly happy because,
as both 3CX and Microsoft partners
, we administer both 3CX and Office 365 for many of our clients.  
Are you a 3CX Administrator? Watch this video to learn about all the changes to the 3CX Management Portal in 3CX v18:
No. 3: All New Windows App.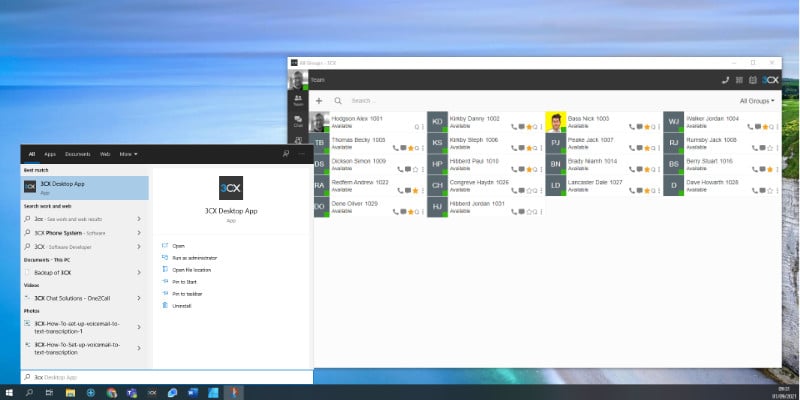 In recent releases, the 3CX web client has been the focus of most of the feature and user experience improvements, with the 3CX Windows app being left behind a little.  This left Windows users having to choose between the better user experience of the web client or the superior integration of the Windows App. Thankfully with version 18, 3CX have come up with a solution. The all-new Windows Desktop App is effectively the great user experience of the web client packaged as a native Windows app, using the same ultra-reliable framework used by the likes of Teams and WhatsApp. Because it's a native app you can choose to keep it visible at all times, allowing you to answer calls from the page you are on, without having to switch between apps. The dialler is also included as a separate window so you can pare things down to the bare essentials to avoid unnecessary distractions. For Windows users, this should make for a much smoother 3CX experience.  
Learn more about the updated Web Client interface, which the Windows App mimics, in this video: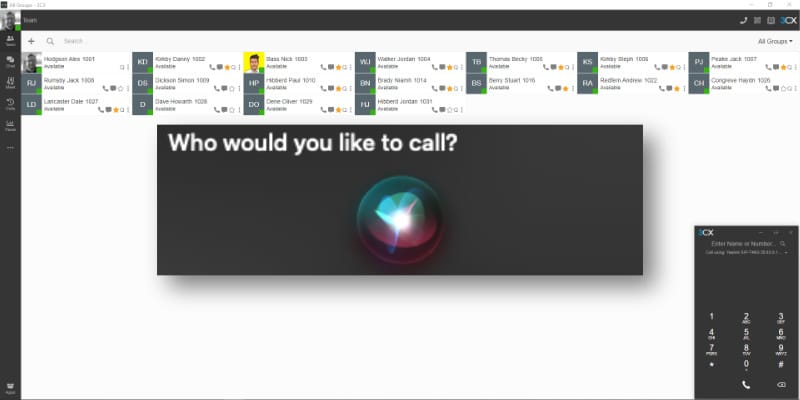 "Hey Siri, call One2Call using 3CX" That's all you're going to need to do in future if you're using the 3CX app with your iPhone. It's an integration that's been a long time coming, but one that will be a great help to the many, many iPhone users out there. It will also help to keep call costs down by allowing Siri to call internally for you via the 3CX app, or save you money on international calls by making them through your 3CX SIP trunks rather than directly from your mobile.
No.1: 3CX and Microsoft Teams direct integration.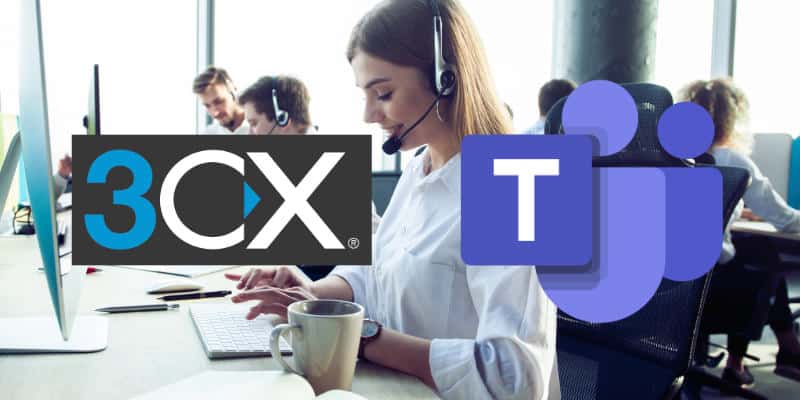 Our Number 1 new feature in 3CX v18 is the improved Microsoft Office 365 and Teams integration. This will allow Teams users to make outbound calls via your 3CX system, avoiding expensive Microsoft calling costs. It will also allow your Teams and 3CX users to call each other, meaning users can stick to the platform they prefer to make and receive calls. In addition, your 3CX availability status can be changed based on your Microsoft Calendar. So if you're suddenly called to a meeting the excellent and highly configurable 3CX status will ensure your calls are routed appropriately. And finally, you'll no longer need to remember a separate login for your 3CX Web Client or Management Portal, as you'll be able to login using Microsoft's Single Sign-on service. The only downside to this new v18 integration is that to get all the features
you'll need to upgrade to 3CX Enterprise edition AND have a Microsoft Phone System licence for each user.
With our own
Easy Direct Routing Solution
we can integrate your 3CX with Microsoft Teams without requiring an upgrade to 3CX Enterprise edition. We still put this new v18 feature at Number One, though, because, despite Microsoft Teams' excellent internal collaboration tools, it still lags behind purpose-built platforms like 3CX when it comes to customer communications. Our customers running 3CX and Teams together using
Easy Direct Routing Solution
love that they can use the superior contact centre features of 3CX, such as call recording, skills-based routing and integrated web chat, whilst also using those great automation and collaboration tools that Teams allows. And, of course, if the user doesn't need to call from Teams, they save money on the additional licencing. It really is the best way there is right now to bring existing and future business communications together.
Use 3CX in your business
3CX powers businesses of all shapes and sizes, and One2Call supports those businesses. From full-service managed service to setup and handover, as 3CX Gold Partners and communications specialists, we're the ones to call to get the power of 3CX working for your business.
Speak to one of our 3CX consultants:
The Willows School
What do we like – always polite, they always keep you in the loop, always professional over the phone and In person. great company.
Jeanette, Principle Support Ltd
One2Call staff are very helpful and friendly and they do have a fast turnaround with our enquiries. Thank you very much.
Malc Phillips, Farmstar
Very good services. Helpful, hardworking, friendly staff.